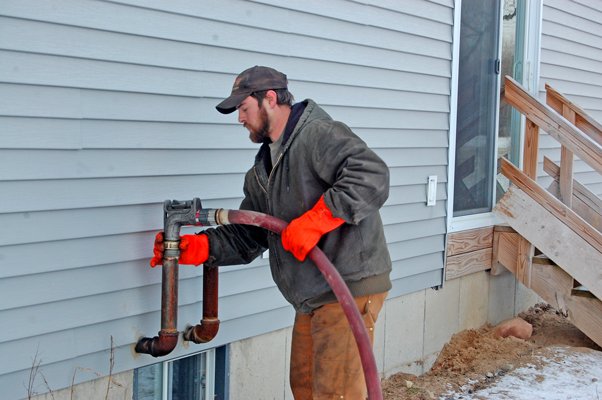 HEAP money trickles down to counties, where it's distributed to help eligible families.
"It's affected us already," said Clinton County Social Services Commissioner Jay LePage, adding that his office has been "mobbed" since Jan. 3, when the emergency funding period for HEAP began.
HEAP has two main funding categories: Regular, which is available from Nov. 16, 2011 to March 16, 2012; and Emergency, which runs from Jan. 3 to March 16, 2012.
One of the biggest hardships for county workers and the local families they serve, according to LePage, has been the funding schedule change, which was shortened this year. Last winter, Regular and Emergency HEAP funding began on Nov. 1, 2010 and ran through mid-May, 2011.
Foreseeing cuts to HEAP, the Clinton County Social Services Department budgeted more money this year to help deal with low-income energy needs, according to LePage.
"We'll help people who need it," LePage said. "We don't want anybody to freeze to death in Clinton County."
While the HEAP cuts have forced Clinton County to use more local funds — and created mounds more paperwork in the process — LePage said low-income residents will also be impacted as they try to heat their homes this winter.
Benefit reductions
HEAP reduced the Regular benefit amounts for 2011-12. Here are those benefits, according to Clinton County officials.
•Deliverable Fuels: In 2010-11, the base benefit was $600 for oil, kerosene, propane, wood, pellets, coal and corn. This year, the benefit is $450-$500 for fuel oil, kerosene, and propane; and $250-$300 for food, pellets, coal, and corn.
•Utilities: In 2010-11, the base benefit was $400 for electric and natural gas. This year, the maximum benefit is $300.
The benefit reduction has made life difficult for many Clinton County families this winter, according to LePage, who sees the irony in the federal government's decision to cut HEAP funding when Americans need it the most, at a time when home energy prices continue to rise.
Vote on this Story by clicking on the Icon