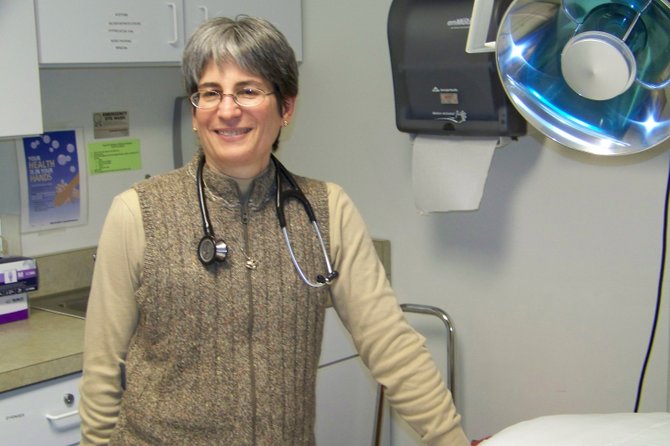 Chestertown — A doctor who's been caring for patients in the Chestertown area since Ronald Reagan was first elected president is now relocating her practice to Queensbury.
As of Monday Jan. 9, Harriet Busch -- a physician at Chester-Horicon Health Center for 31 years -- will be working out of the Queensbury Family Health complex at 14 Manor Drive in Queensbury. Both are clinics of Hudson Headwaters Health Network.
Busch said this week that patients are welcome to seek out her services in her new location.
She said that her move was prompted by the increasing hardship of traveling from her Queensbury home to work in Chestertown, particularly in winter weather.
Busch said that while she's looking forward to a shorter drive, she's relocating her practice with mixed feelings.
"I'll miss the people of northern Warren County who are wonderful – kind, helpful and appreciative," she said, referring to both patients and health center staffers. "I'll really miss the people I work with, who have a long history of helping people out – more than is ever expected."
Recalling that some time ago health center office manager Sue Gill arranged to get heating fuel delivered to an elderly citizen's home, she noted that staff members have often helped out people far beyond medical issues.
She continued that staff members, concerned about the welfare of their neighbors, have at times kept the health center open after hours to take care of a patient's emergency needs.
During Busch's tenure, she's seen all kinds of afflictions, from minor to critical – from emergency brain tumor cases and head trauma to merely scrapes and bruises, she said.
In the early years before emergency squads were equipped with Advanced Life Support services, she'd ride with a patient to the hospital if the situation called for it, Busch said.
(Continued on Next Page)
Prev Next
Vote on this Story by clicking on the Icon