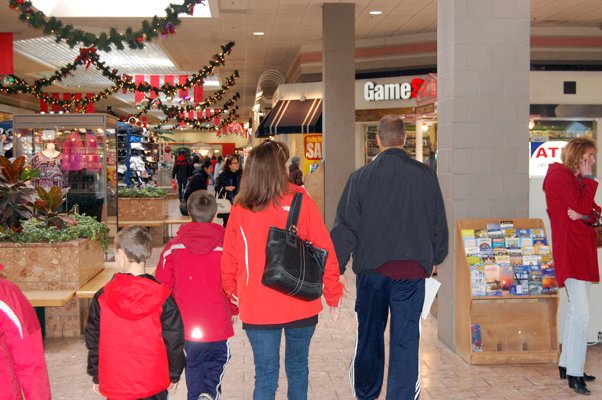 Marylou Shusda used to travel to Plattsburgh from Lyon Mountain two to three times weekly.
Over the past year that dropped to once every couple weeks.
"I definitely don't spend as much," she said.
Like other North Country residents, Shusda has felt the toll of a staggering economy and rising costs. She and many others cut back in 2011 and are hoping for a stronger 2012.
"I haven't changed my life drastically, but there have been a lot of small changes," Shusda said.
"Hopefully we can get the world straightened out."
In fact, Americans are slowly gaining faith that the economy is on an upswing due to a slightly improved job outlook that helped the Consumer Confidence Index rise to its highest level since April, according to a survey by The Conference Board.
The economy produced at least 100,000 new jobs for five straight months, a record not seen since 2006, though confidence is still far below where economists would like to see it.
At the same time, the number of Americans filing first-time claims for jobless benefits grew by 15,000 recently, to 381,000, according to the Employment and Training Administration.
An Associated Press poll of economists projected U.S. economic growth will speed up in 2012 as long as it is not obstructed by upheavals in Europe. The economy is expected to grow 2.4 percent in 2012, while in 2011 it grew less than 2 percent.
However, Federal Reserve Chairman Ben Bernanke recently warned the U.S. economy is close to faltering and could be significantly impacted, for example, by a default in the Greek debt.
And while the economy may be on a shaky path to slow recovery, other numbers remain disturbing.
Since 2006/07, there has been a 17 percent increase in the number of school students receiving free and reduced lunch nationwide, according to a New York Times analysis.
(Continued on Next Page)
Prev Next
Vote on this Story by clicking on the Icon