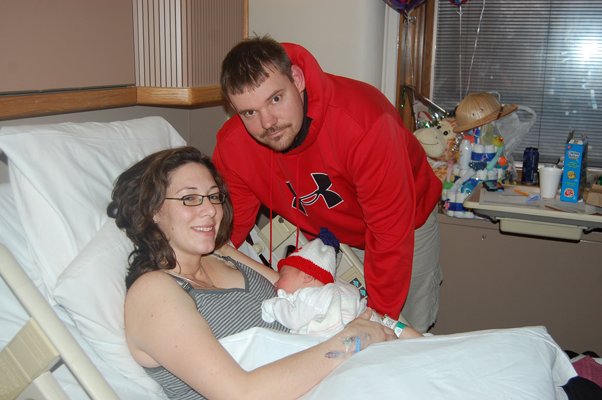 continued — "I was so nervous," Alicia said. "I didn't know what I was facing because I had an epidural with Aiden, and we knew Ashtin was big."
Ashtin Jeffrey Blaise was born 8-pounds, 15 ounces.
Alicia was in labor a total of 3 hours and 15 minutes, compared to 22 hours with Aiden.
"It was still painful," Alicia said. "Very painful."
And while Ashtin came earlier than expected, Alicia said, "I was ready at 37 weeks."
Her New Year hopes for Ashtin are that he is healthy and sleeps through the night.
Aiden never really slept through the night and still doesn't, smiled Alicia.
"I said I was gonna have three boys," Alicia grinned. "But I'm done after this one."
Vote on this Story by clicking on the Icon