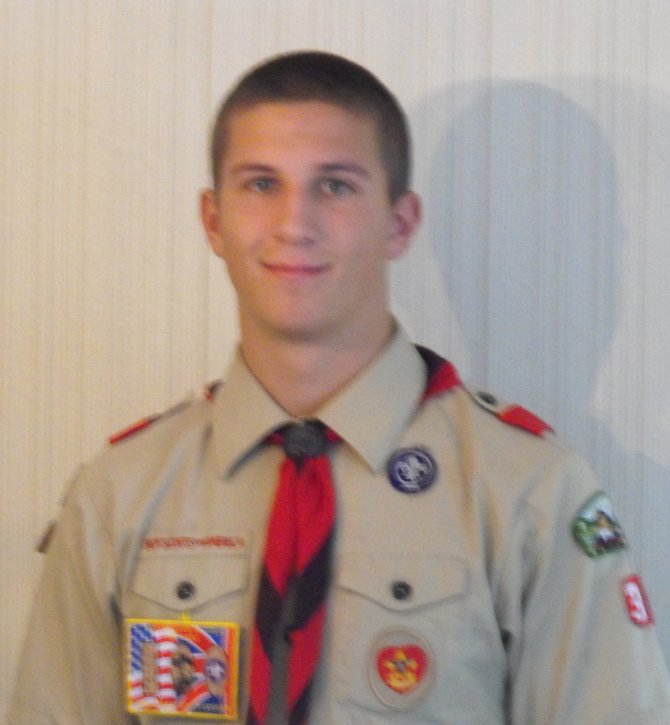 Schroon Lake — When Chris Veverka receives his Eagle Scout award he'll be doing more than reaching the pinnacle of scouting. He'll be carrying on a family tradition.
Veverka's father, Peter, is also an Eagle Scout.
"He's been a great role model and motivator for me," Veverka said of his father. "I look up to him."
The younger Veverka will receive his Eagle Award during a Court of Honor Saturday, March 10, at 2 p.m. at the Schroon Lake Fish & Game Club.
A member of Schroon Lake Boy Scout Troop 37, Veverka has been involved in scouting since becoming a Cub Scout a decade ago. His goal has always been to become an Eagle Scout, the highest ran in scouting.
"It's something I've always wanted to accomplish," Veverka said. "I just stayed active and it kinda of snuck up on me; suddenly I had completed all the requirements for Eagle Scout."
Fewer than 4 percent of all scouts earn the Eagle rank.
"It means you're one of the best of the best in scouting. It's you're an exemplary scout," Veverka said of the award. "It also shows the true colors of a community that supports scouting. I just want to thank the entire community of Schroon Lake for helping me."
Veverka said community support is important for scouts. He acknowledged the Schroon Lake Fish & Game Club, which sponsors Troop 37, Scoutmaster Joe Foote, his parents, Peter and AnnMaura Veverka, and others for their assistance in helping him reach his goal.
Besides completing the merit badge and other requirements of scouting, each Eagle Scout is expected to complete a community service project. Veverka raised the money to purchase playground equipment and then erected at the Schroon Lake Fish & Game Club.
A freshman at SUNY-Adirondack and a Schroon Lake Central School graduate, Veverka also noted the influence of his fellow scouts, particularly Ryan Jenks, who became an Eagle Scout several years ago.
(Continued on Next Page)
Prev Next
Vote on this Story by clicking on the Icon