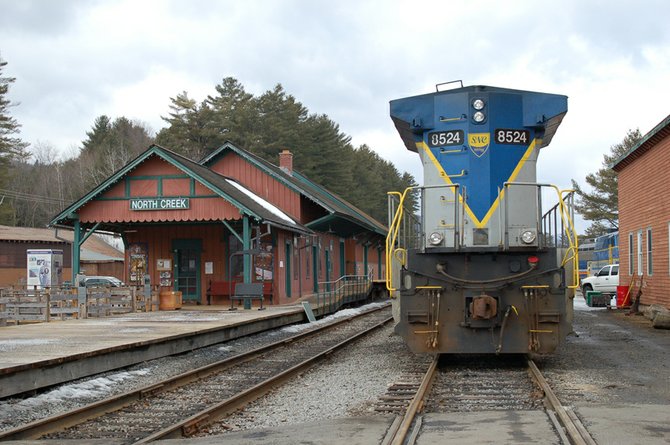 continued — The New York State Department of Environmental Conservation (DEC), however, is raising concerns over the state-owned lands the Tawahus line crosses.
"The Tahawus Line ... traverses over 13 miles, and 220 acres, of State-owned and constitutionally protected Adirondack Forest Preserve land under the jurisdiction of NYSDEC," DEC Division of Lands & Forests Director Robert Davies wrote to the STB on Dec. 15. "Not only do the State and NYSDEC have a significant interest in the future use of the land in question, there remain many unresolved legal issues concerning die status of the Tahawus Line, the easement on which it is located, and the uses, if any, to which the Tahawus Line may be put."
And on Jan. 10, Friends of the Upper Hudson Rail Trail President Curtiss Austin sent a letter to the STB advocating for the conversion of the Tahawus rail corridor to a multipurpose recreational trail under the Rail Banking Act.
On Jan. 19, Saratoga wrote a letter to the STB regarding Upper Hudson's comments "insofar as they represent a misunderstanding of the law on the creation of rail trails under the National Trails Act."
Letters become part of the public record in a case and are viewed and considered by the three Board members.
Appeal criteria
According to the STB, appeals of decisions by the Office of Proceedings director to the full Board must be based on one or more of the following grounds:
(1) That a necessary finding of fact is omitted, erroneous, or unsupported by substantial evidence of record;
(2) That a necessary legal conclusion, or finding is contrary to law, Board precedent, or policy;
(3) That an important question of law, policy, or discretion is involved which is without governing precedent;
(4) That prejudicial procedural error has occurred.
Vote on this Story by clicking on the Icon