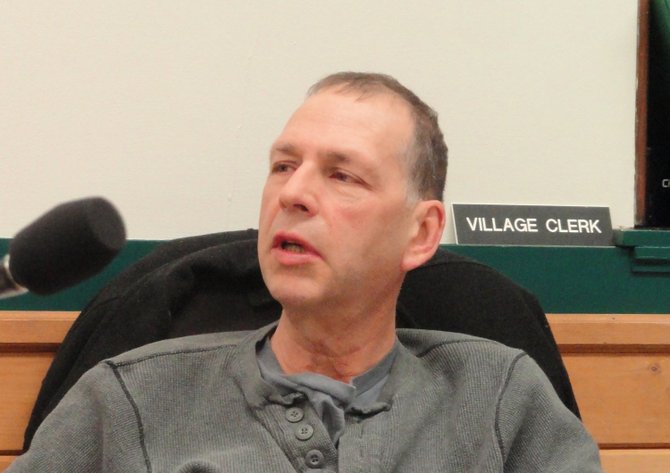 continued — Board members noted that the village will receive a grant equal to the funding allocated for Bedore's position due to a New York State program.
The annual Woodmen's Days soiree, perhaps Tupper's best known event, was among the handful of items to generate significant discussion at February's Village Board meeting. Board member Charles Perham said, "Our biggest issue with Woodsmen's is security. If we don't have security, we don't get revenue from the gate. We had an excellent year last year, but I don't think we got the revenue in to keep ourselves afloat, because every Tom, Dick and Harry could walk in. We don't have enough people watching [the entrances]."
When asked about last summer's event, Village Police Chief Thomas Fee responded, "There were no problems from my perspective, but if there's going to be a beer tent, I think the village needs to look into contacting our counsel, looking at our open container law, and enforcing that the only beer or wine in the park is brought in by the vendor. The vendor is spending a lot of money for a liquor license and insurance and what it boiled down to [last summer] was the vendor was providing a place for everybody to drink."
In other village business, Village Clerk Mary Casagrain told the board that Verizon Wireless wants to lease 24 Fuller Ave. and 274 Park Street to construct cell tower facilities. The lease is expected to generate more than $3,000 monthly for village coffers.
Vote on this Story by clicking on the Icon