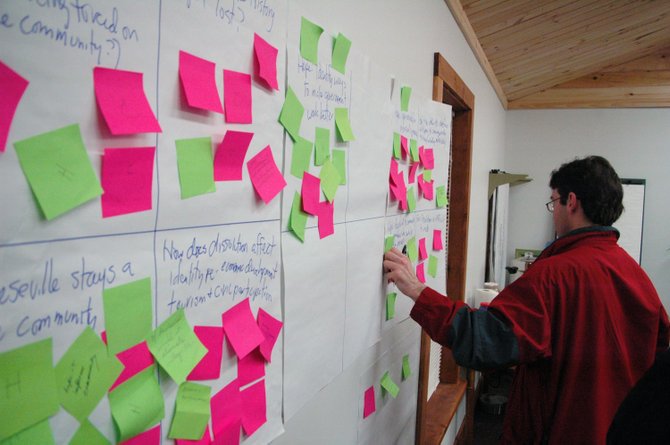 continued — Picard also said she had concerns about how ordinances and procedures would have to change, as well as the long-term impacts of dissolution on the tax base.
"I am familiar with a village that dissolved," she said. "In reality, it saved the village taxpayers in the first year, but not after. You can dissolve, and then five years down the road think it was a stupid idea, but no one has gone back and reformed, they have just lived with it."
Steve Engelhart was concerned with how involved the community was going to be in the process.
"When a draft study or plan gets done, a lot of things are formed and its hard to change the course," Engelhart said. "I want a reassurance that this is not the case."
"Our hope is that, in May, we can have a discussion of a draft dissolution study that will lead to a final study," Weidemann said. "This will be a meeting that is fully open to the input and concerns of the community."
Fairweather also said there could be a period at the end of each committee meeting for public comment, but that the bulk of those meetings would only involve the committee and the consultants.
Others wanted to know if the dissolution of the village would harm the economy of the area.
"How will this affect community economic development and other areas, because this can be something that muddies the waters," Carol Blakeslee-Collin said.
"We want to stay a community, and this is a community even though it is shared by two towns and two counties," Rocky Harfield said.
"The name usually does not go away," Weidemann said. "There are a lot of places where you can drive through, like Bloomingdale, where the name has not gone away even though the government entity is no longer there."
Vote on this Story by clicking on the Icon