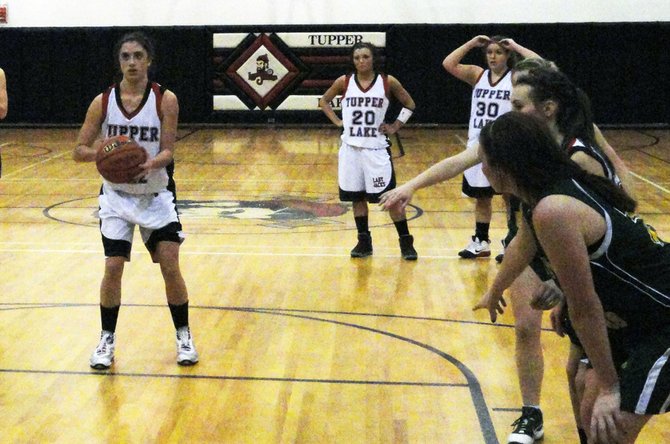 continued — "This year they believe that," Cook said, "because they've been able to get the wins when they put themselves in that situation. That's made a huge difference in building their confidence, and that's made them a different group of kids."
The Ladyjacks certainly don't seem to lack confidence at this point.
When asked about her goals for the rest of the campaign, Stuart responded, "To win the Section X banner next week and then to go all the way."
Boys fall in semis
The Tupper Lake boys varsity basketball team held a 7-3 lead after the opening quarter, but were out-scored 42-30 in the final three quarters by top-seeded St. Lawrence in a 45-37 defeat Feb. 17.
Jordan Garrow finished with 11 points in the game, while Tim Larkin scored 10, Mitch Keniston 6, Morgan Stevens 4, Garrett Planty 4 and Brock Tarbox 2. The Lumberjacks ended their season at 7-12.
The Lumberjacks boys hockey season also came to an end Feb. 16 with a 6-2 loss in the Division II semifinals, also against St. Lawrence.
Vote on this Story by clicking on the Icon