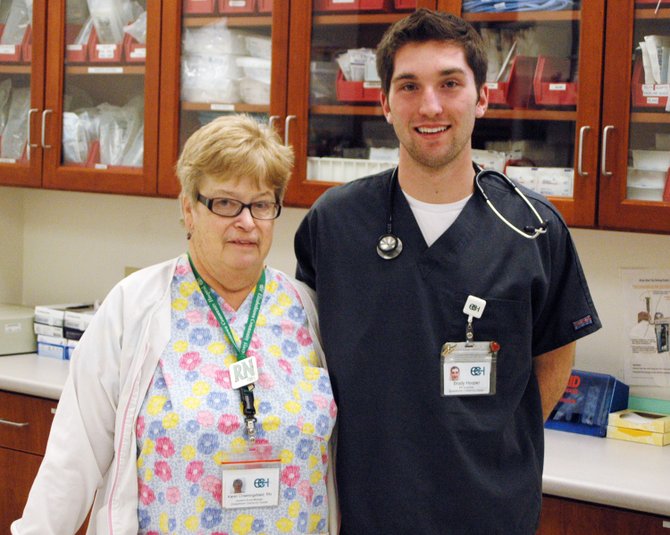 continued — "We have to give the patient different types of drugs, and if we don't know it's K-2, we could be treating something else."
"It misleads us," Hooper said. "If we give a treatment and it is not working, we have to wonder what is going on."
"This substance is made similar to THC, and it has similar affects," Grant Martin, Clinical Pharmacist at ECH, said. "The problem is in the way that it is made. It is placed in a solvent that is used to then be placed on a type of plant matter. Treatment is not defined because this is not a defined drug. You don't know what you are counter-acting, so there is a danger that you could make it worse."
Hooper said that, to complicate matters, no two cases of K-2 use look the same.
"No one is going to be the same based on the makeup of their bodies and the makeup of the substance," Hooper said. "It is made differently and coated with different chemicals, so you don't know what is going to happen from one package to the next."
"When you see a hospital get involved in prevention and education like this, that has to be a huge alarm," Burdo said. "Parents need to pay attention and watch for any warning signs.
Hooper said that synthetic marijuana is something that he has known about since he was in seventh-grade.
"I was offered some right down on the street by a peer," Hooper said. "Parents need to be really aware that this is out there because it is something you can buy at a store or online. The fact is, you can't buy marijuana online, but you can this."
"A key is listening to see where you children are at with this topic," MacDevitt said. "Kids are very influenced by what their parents say."
Vote on this Story by clicking on the Icon