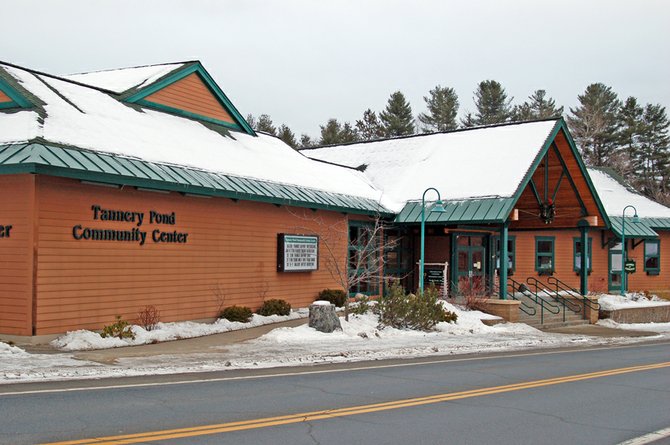 continued — "With this at one end and the train at the other, it makes sense to tie them together," he added. "Our goal is to have people use it and view it as a destination."
Resident Bob Nessle said he could foresee challenges in arriving at a working relationship between the town, the new director and the association.
"I'm wondering how the relationship will work for example with scheduling," Nessle asked. "And fees for use, who's responsible? Who is responsible for costs? It's a fantastic idea but it sounds like there could be a lot of problems."
Beaudin conceded that all those issues will need to be addressed.
"We need to address them and we need to move forward with the solicitation (for donations) and we need to move forward with the search for a director," Beaudin said. "We don't intend to take over. It's important to understand that. We want to help the town manage it."
One goal of the new director would be to balance revenue with expenses, he said.
Board members seemed generally supportive of the proposal.
"This is a good opportunity to re-examine how things work," Vanselow said. "This is a good opportunity for a symbiotic relationship between the building owner (the town) and the association and the community."
Board member Gene Arsenault said the timing for a full-time director is right.
"This has come up before and I never thought the time was right," Arsenault said. "But now looking at what's going on around town and the things that are happening, now's the time."
Board member Arnold Stevens agreed that hiring a full-time director is a good move.
"This is a great idea and I applaud the association for pursuing it," Stevens said.
Details about the new position will be posted on the Tannery Pond website on Saturday.
Vote on this Story by clicking on the Icon