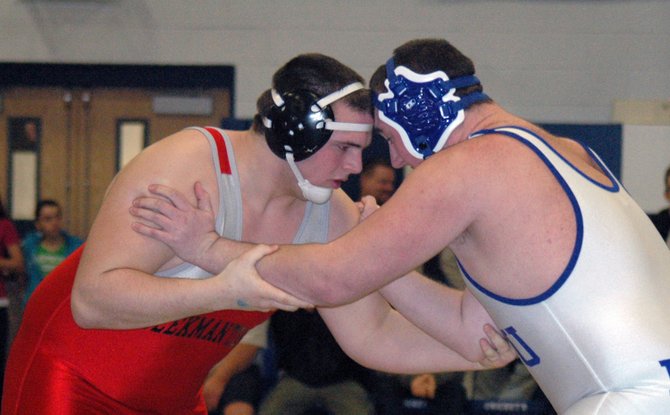 continued — Kyler Agoney (32-3) of Peru also received a bad break with the draw, and will open against second-seeded Ryan Snow of General Brown. Snow compiled a 2011-12 record of 39-2, but is making his first state tournament appearance while Agoney is back for his third run at a state crown.
At 113, Peru's Max Marte (25-10) will open with freshman Cody McGregor of Towawanda, who finished in fourth place at 96-lbs. last year.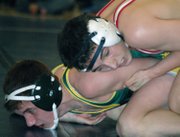 Codie Gillette of Saranac (28-4) will open against a familiar face to Section VII wrestling fans, as he will take on Anthony Calvano of Nanuet. Calvano, a junior, has a combined 2-6 record at the state tournament, with two of the losses coming against Peru grad and four-time state champ Arik Robinson.
At 126, Jordan Bushey (28-7) of Peru will open against junior Drew Longo of Ardaley. Longo finished in fifth place at 112 in 2011 and was a state finalist at 99 in 2010.
Peru Sophomore Nick Forget (33-3) will open his 138 bracket against Matt McCauley of Royalton-Hartland, who was 0-2 at 130 last year.
Another Royalton-Hartland wrestler awaits Section VII in the opening round, as Drew Hull, who placed sixth at 135 last year, will take on Hunter Carpenter (28-6) of Northern Adirondack, who scored an overtime upset against Noah Phillips of Peru to make it into the state draw.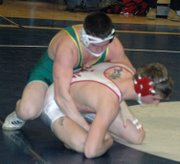 Jackson Sunderland (29-2) will open his quest in the 152 bracket against Tyler Newton, a senior from Bolivar Richburg making his first trip to states.
Saranac's Nate Wood (27-7) will be the second wrestler for Section VII to open against a top seed, taking on 2011 finalist at 171 in Tony Lock, a senior from Pioneer.
Luke Mckee of Peru (28-7) will face second seed Nick Talcott of Tioga in the opening round at 220. Talcott (20-2) is an at-large wrestler making his first appearance at the state meet, as he wrestled in the same section as top seed Kyle Stanton and seventh seed Dillon Hurlbert.
Vote on this Story by clicking on the Icon