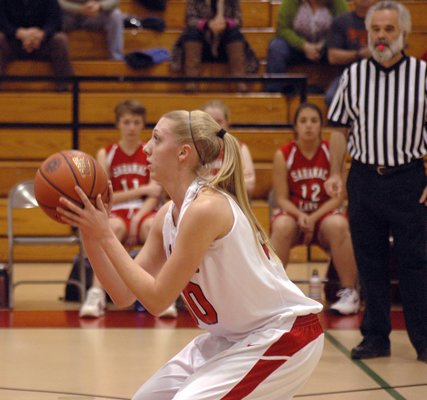 continued — Contenders: AuSable Valley, Beekmantown, PHS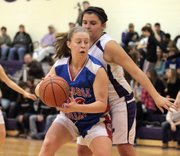 The Lady Patriots (15-3) have had the best chance to beat the Chiefs this season, and will rely on their defense and shooting from point guard Meghan Strong (217), Alexis Facteau (204) and Taylor Saltus (150) in an opening round match against Saranac Lake (3-15), who are led by Nicole Viscardo (160) and Regan Kieffer.
The Lady Eagles are young, but have a full season under their belt as they look to league-leading scorer Shannon Ryan (335) along with center Emily Anderson (147) and point guard Natrine Fogelstroem. The Eagles open against Skylar Hebert (162), Paige Southwick (126) and the Northeastern Clinton Lady Cougars (7-10).
In the other quarterfinal, fourth seed Plattsburgh High (9-8) will take on Fifth seed Peru (10-7). The Lady Hornets are led by point guard Marle Curle, who scored 277 points in the regular season, along with Olivia Carlsson (150). The Indians were led by Brianna Hackett (149) and Mary Mazzella (137), who missed portions of the season with injuries.
Class C
Semifinals: Feb. 23, at Willsboro
Finals: March 2, 5:45 p.m., PSUC Fieldhouse
Favorite: Moriah (8-8)
The Lady Vikings make a one-year return to Class C and look to be the favorite in the four-team class, led by Haley Waldron.
Contender: Seton Catholic (5-10)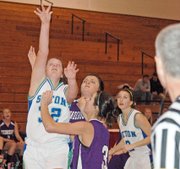 The Lady Knights are led offensively by Kelli Ryan, who has scored 151 points, but rely on a balanced offensive attack with several players contributing. The will face third seed Lake Placid (2-16), who is led by Danielle Balestrini's 190 points.
Class D
Quarterfinals: Feb. 24, at higher seed
Semifinals: Feb. 28, at AuSable Valley
Finals: March 2, 4 p.m., PSUC Fieldhouse
Favorites: Elizabethtown-Lewis, Westport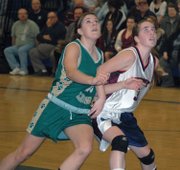 After a classic matchup to end the regular season, many would love to see a fourth round between the Lady Lions (16-2) and Eagles (14-2). The Lions, who are led by scorers Lily Whalen (241), Shonna Brooks (218) and Kearsten Ashline (148), will host Schroon Lake in the quarterfinals, while Westport will play their quarterfinal game against the namesakes from Chazy. Westport is led by the area's top scorer, Willa McKinley (364) along with Allison Sherman (178), while Chazy is led by Olivia Seymour (207) and Megan Reynolds (178).
Contenders: Indian Lake/Long Lake, Willsboro, Minerva/Newcomb
The Lady Orange (15-2) are the defending sectional champions and open against sixth seed Crown Point, while the Lady Warriors (10-7) have four players who have scored more than 100 points, including Hannah Bruno (199), Renee Marcotte (141), Serene Holland (136) and Kyli Swires (112
Vote on this Story by clicking on the Icon