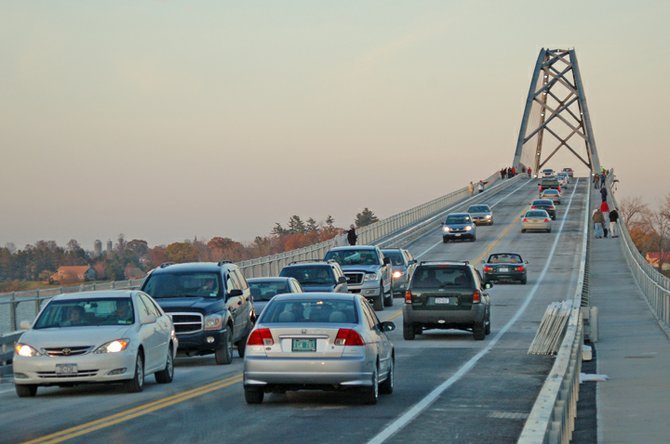 "Forty-thousand people attended the first opening in 1929," Hennessy said. "We don't expect that many but we expect a lot to come and we're going to reintroduce this corridor back to the world now that we have the bridge back."
The opening ceremony will be held on the New York side of the bridge on Saturday morning and the closing ceremony will be held on the Vermont side on Sunday evening. The closing ceremony will be concluded with a momentous fire work show that will be coordinated with music chosen by online voters.

"People can go online to our website and make song suggestions for the fire works to be choreographed to," she said.
Just like the original opening in 1929, there will be a Boat Flotilla, or a boat parade on Lake Champlain. Area boaters can decorate their vessels like a float. The Louis McClure, of the Champlain Maritime Museum will be sailing through the flotilla as well.
New York State Assemblywoman Teresa Sayward will be participating in the festivities and riding on a float. Other government representatives from both Vermont and New York have been extended invitations and Hennessy said she believes more representatives will confirm as the celebration draws closer.
"We're not planning any big speech giving or anything, we already did that the day the bridge was open," Hennessy said."This is just an invitation to our representatives to come help celebrate with us as we get back on track."
The event coordinators are inviting local artisans, craftsman, artists and musicians to get involved in the festivities by renting a booth to showcase their work.
"The bridge will become a centerpiece and we want to showcase what we have to offer on both sides of the lake," she said. "We want to show exactly what we have to offer here as its a great marketing tool for us as well. "
For a full list of events or to sign up to rent a booth at the opening day celebration go to the champlainbridgecommunity.org.
Vote on this Story by clicking on the Icon