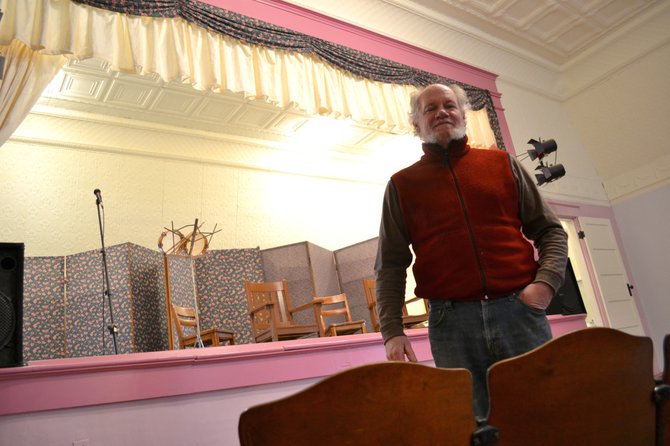 continued — It's not just a point of pride for the town offices to look good, said Leonard. One of the common themes he heard in campaigning for the office is how few community activities there are in Ellenburg. Revitalizing the town hall and theater is a way to address that lack.
The hall still has a public address system and lighting. Leonard hopes not only for concerts in the theater but more chances for townsfolk to use the stage, like an Ellenburg Idol event or a karaoke night.
The 107-square mile township has several distinct communities spread throughout. A central place to gather and meet friends and neighbors can help foster a closer sense of community for such a wide-ranging locale, said Leonard.
The town hall room downstairs is nearly completed, and will host a celebration dance March 24 with the Backporch Band.
As a lifelong Ellenburg man, Drown said the chance to improve the town hall is very rewarding.
"It's a great feeling," he said. "Hopefully people enjoy this for years to come."
Vote on this Story by clicking on the Icon