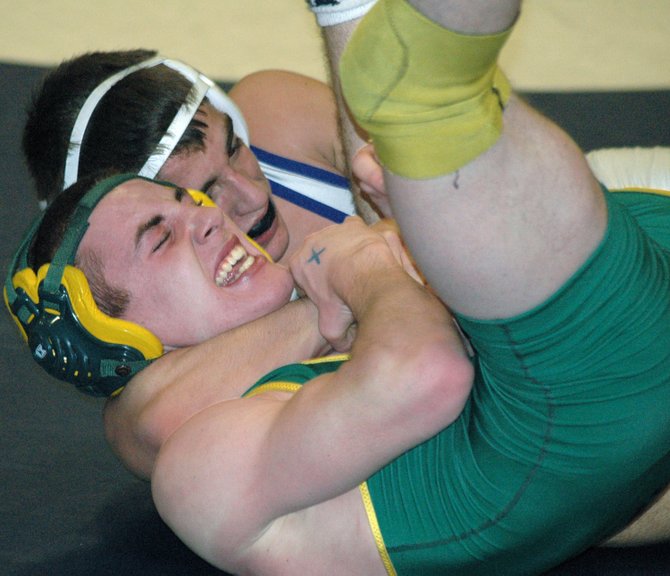 continued — Nicky Trudeau of Saranac Lake scored a trio of wins, including the 55, 300 and as a member of the 4-by-160. Vanessa Salamy also scored a win in the 55 hurdles, where AuSable Valley's Amanda Hamilton finished third.
Margaret Champagne was the winner in the 3,000 for Seton Catholic, and joined Phoebe Christopher to help win the 4-by-800 relay. Christopher also scored a win in the 1,000.
Emma Deshaises scored wins in the 600 and 1,500 for Plattsburgh High, while Brooke Knight scored a win in the long jump and Khila Pecoraro won the triple jump.
Peru's Lea Perry scored a win in the high jump and was also a member of the victorious 4-by-400 relay team.
Swimming
The Plattsburgh High Hornets scored a 416 points in capturing the Section VII/X team title in the AuSable Valley pool, with five first place finishes.
Matt Evans was a part of four of the five Hornet wins, placing first in the 50 free and 100 free along with joining Nick Prenoveau, Mike Torner and Nate Leopard to win the 200 free relay; then teaming with Leopard, Josh LaBounty and Spencer Hall to win the 400 free relay. Torner also scored a win in the 200 medley relay, joined by Austin Spooner, Nathan Emery and Robbie Hartman.
Dan McGovern, the lone swimmer for Beekmantown, scored a pair of wins in the 200 medley and 100 butterfly.
The AuSable Valley Patriots, who finished in second at the meet as a team, got wins from Ben Ford in the 500 free and 100 backstroke, along with a 200 free and 100 breaststroke title from Hank McCormick.
Franklin Academy finished third in team points, while McGovern scored a total of 32 points as the lone Eagle.
Vote on this Story by clicking on the Icon