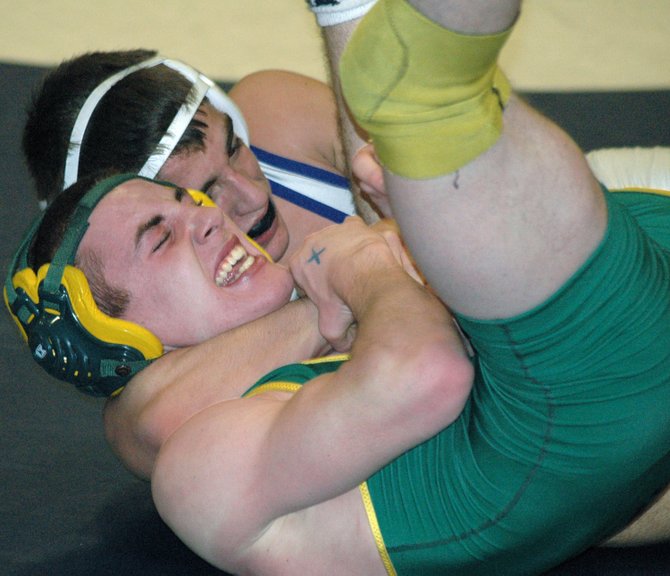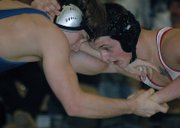 continued — Saranac's Ben Perry scored an opening minute pin against Dallas Page of Northern Adirondack to claim the 195 title, with Codie LaPlante of Beekmantown in third.
Peru's Luke McKee was a 7-0 decision winner against Northern Adirondack's Russell Noel at 220, with Paul Herrera finishing third.
In the final match, Beekmantown's Hayden Head scored a pin against Peru's Derrick Cumber to earn the 285 championship. Josh Ryan of Saranac was third.
The 15 winners will compete in Albany Feb. 24-25 at the NYSPHSAA state championships.
"Last year we had a more experienced group, but we didn't quite perform the way that we wanted to," Hogan said. "Hopefully, we will have a good two weeks of practice and get a little more production this time around."
Track and Field
The Saranac boys and girls teams earned the top spots in their respective meets to capture sectional championships.
Peru and Ticonderoga rounded out the podium in the boys meet, while Peru and Saranac did the same in the girls.
Micah Patterson scored three wins for the Chiefs in the boys meet, with titles in the 1,000, 600 and as a member of the 4-by-400 relay.
Saranac also scored wins in the 4-by-160 relay and in shot put behind the arm of Corey Duval.
Peru's (and soon to be Syracuse's) Dan Lennon scored wins in the 1,600, 3,200 and as a member of the 4-by-800 relay team, while Indian Shawn Hendrix was the winner in the tripple jump and long jump. Bryce Schnaars scored a win in the high jump, beating out AuSable Valley's Paul Ford.
Alex Beaudoin scored a pair of wins for the Saranac Lake Red Storm, earning the top of the podium in the 300 and the 55.
In the girls meet, Victoria Phaneuf scored the lone win for the Lady Chiefs with a top finish in the shot put.
Vote on this Story by clicking on the Icon