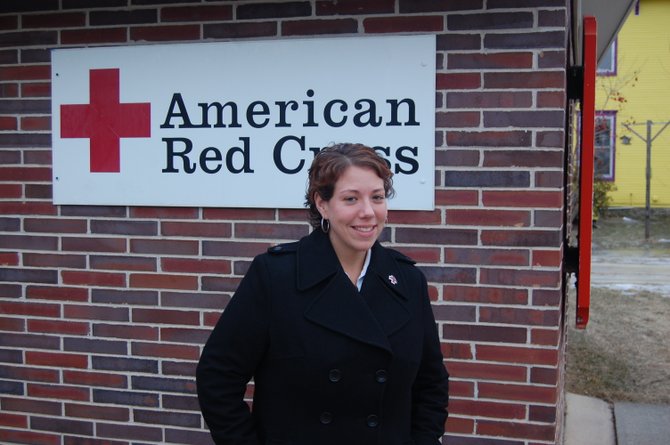 Morrisonville — The American Red Cross is about helping your neighbor and providing support when it is needed, says Lynn Gilbert.
"It's about coming through during those special times of need."
Gilbert is the new Executive Director of the North Country Chapter of the American Red Cross.
She replaces longtime director Jeanie Roberts.
"I have been working very closely with Jeanie," said Gilbert at the organization's new location on Emory Street in Morrisonville. "Hopefully the transition will be seamless to the community."
Roberts, who is retiring, spent the past 25 years as Executive Director of the North Country Chapter of the American Red Cross.
She will work part time until April to help Gilbert as she steps into her new role.
Gilbert grew up in Saranac Lake and earned a bachelor's degree in English from Plattsburgh State, as well as a master's in administration and leadership.
She was chosen by a selection committee after a competitive application process that included multiple interviews.
"I've always been involved with philanthropy projects," Gilbert said. "I've always done fundraising.
"I just always wanted to help the community."
She learned that from her parents, participating in community cleanup day and getting her involved in the community.
"It's the way I was raised," Gilbert said. "It feels right to have the opportunity to give back."
She's always wanted to make a difference, and the opportunity to earn a living doing that is priceless.
"The Red Cross represents so much," Gilbert said. "It's a symbol known around the world."
Gilbert wants to start fresh with new ideas.
She's looking into youth development and wants to further engage the community.
She also wants to get out into Franklin County more.
"Those townships need to know we are a part of them."
Gilbert hopes for an increase in volunteers.
"I want to get people more active and knowing we are alive and well," Gilbert said.
She's been out meeting people, including area lawmakers, and is open to outside ideas.
"We want to move forward, onward and upward."
Vote on this Story by clicking on the Icon