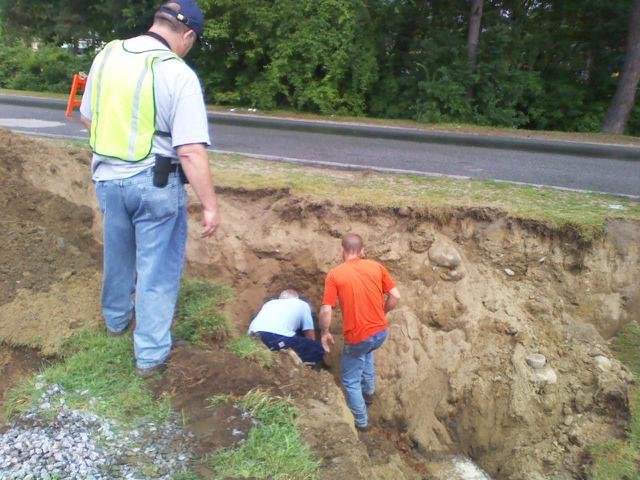 continued — "It's a major program with a great deal of cultural significance," she said.
Dickinson said the Sister City group had been a conduit for about $30,000 in local donations toward earthquake and tsunami relief in Japan.
Solar power by fall 2012?
Later, Muratori noted that town officials had made progress on investigating solar power. She said she and others had met with various solar firms, and one had proposed generating far more electricity than needed to power town facilities. She said that one enterprise had suggested installing 15 acres of solar panels to provide a considerable amount of energy, feeding it back to the grid for use by the public.
She said that such a "solar farm" could be erected atop the landfill.
"Such a solar farm would provide sustainable energy for our community," she said, predicting that agreements to convert to solar panel could be reached in four to six months.
In other business, the town board:
• voted to borrow up to $40,000 to acquire a grinder mechanism for wastewater treatment.
• approved a course through the town for a Ragnar Relay Race event to be held Sept. 28 through 29 — a challenging overnight footrace that is to extend from Saratoga Springs to Lake Placid.
• voted to reinstate the residency requirement for the town Comptroller post. The issue is subject to a public hearing at 7 p.m. March 12.
• approved the new revised town employee handbook.
• set $7.50 per hour as the rate at which town employees can redeem unused sick time.
• heard from Dickinson that up to $300,000 might be available in grant funding for sewer improvements. The town is now considering forming a sewer district to accommodate the proposed Price Chopper store near Northway Exit 23 as well as the sewer discharges from McDonald's Restaurant, Exit 23 Mobil and Super 8 Motel, all located nearby.
• discussed using the Lake George Fire Department's personnel van to transport seniors to Glens Falls and gambling trips to Vermont. Town board members noted that using a trolley, as is customary, wasn't cost-efficient, considering that often there are only two to three passengers.
• proposed that Bert Weber be appointed to represent the town to the Warren County Safe & Quality Cycling Citizens Advisory Committee.
• heard a proposal by Muratori that the town transfer station boost its recycling — as well as offer compost, wood chips to residents and an "educational experience" for local citizens.
Vote on this Story by clicking on the Icon