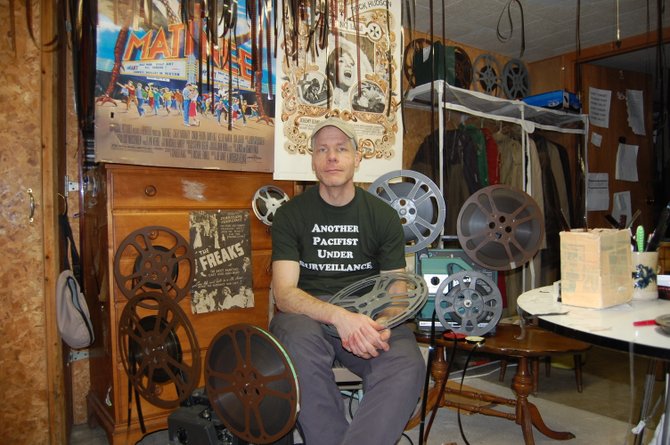 continued — "By the time I graduated high school I was buying films and then in college showing them at dorm parties," he said. "I helped myself through school that way, showing films for money on the weekend."
MacDougall ended up landing a job with the Inmate Higher Education Program, until its funding was pulled in 1995.
"Teaching film in prison was the most fascinating film experience I ever had."
Today, MacDougall is trying to sustain some kind of a 16 mm film sanctuary. Between shorts and features, he owns at least 100 individual reels.
"We are the last ones between Montreal and Albany."
On the last Saturday of each month at 7:15 p.m., he shows a 16 mm film at the North Country Food Cooperative. On Feb. 25 he is showing a documentary on Paul Robeson, in honor of Black History Month. Robeson was an American concert singer, recording artist, actor, athlete, and scholar who was an advocate for the Civil Rights Movement in the first half of the 20th Century.
"I am trying to sustain the medium as long as people are interested," MacDougall said. "I really want to keep people aware and respectful of an old medium I don't want to see die. It was the spawning ground for the movies we all know and love."
Vote on this Story by clicking on the Icon