Port Henry — The Moriah Chamber of Commerce is reorganizing with hopes of forging an alliance with the Ticonderoga Area Chamber of Commerce.
Membership in the Moriah chamber has dwindled in recent years, according to Tim Garrison, a chamber member. At the same time two new groups formed in the community — the Moriah Economic Development Group (EDGe) and PH7, a group that focuses on activities in the village of Port Henry.
The Moriah Economic Development Group and PH7 will become committees of the reorganized Moriah chamber, explained Garrison, who is chairman of the Moriah EDGe and a town trustee.
"It's time we all start working together," Garrison said of the Moriah groups. "Each group has its place — EDGe is working for develop economic opportunities, PH7 will concentrate on activities in the village and the chamber will work with local businesses. But we can do more if we work together.
"We want to combine our assets and resources," he added. "We want to be heading in the right direction."
This is not the first collaboration between the groups. Moriah EDGe, PH7 and the Moriah chamber joined to present Moriahstock, a day-long concert event, last August.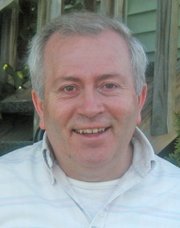 Jack Woods remains Moriah chamber president.
"Jack has done tremendous work for the community for many years," Garrison said of Woods. "We never want to lose Jack, but we want to give him some help."
Immediate goals of the reorganized Moriah chamber are to increase membership, to improve the annual Champ Day celebration and to make the annual Labor Day festivities bigger and better, Garrison said.
Individual membership in the Moriah chamber costs $20. Family memberships are $30. All Moriah businesses are automatically members of the chamber at no charge.
People interested in being part of the chamber can go online at www.porthenrymoriah.com or can e-mail mcedge2011@hotmail.com. Information is also available at the Moriah town hall, 14 Park Place, Port Henry.
(Continued on Next Page)
Prev Next
Vote on this Story by clicking on the Icon