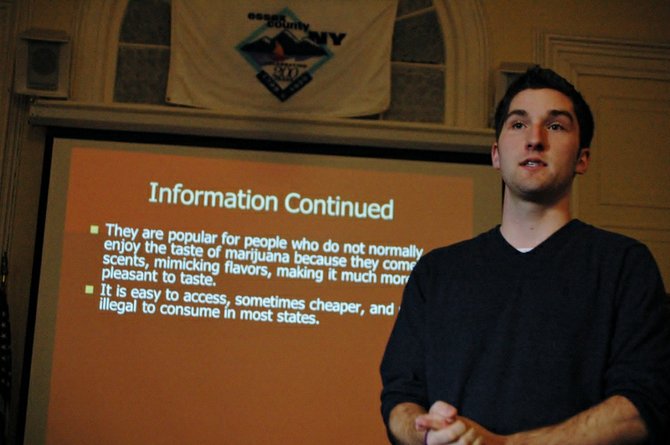 continued — Hooper said that, as far as restricting the sale or use of synthetic marijuana went, states were still trying to get a handle on what to restrict.
"Many states have yet to pass a restriction law, but the bills are starting to pop up," Hooper said. "The problem is, some have banned ingredients, but the makers in Europe then change the ingredients to keep their product on the shelves."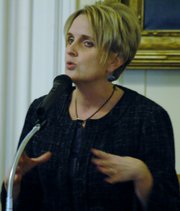 Essex County District Attorney Kristy Sprague, who has been named as a co-chair for a committee looking into the substance and it abuse by the New York State District Attorney's Association, said that public outcry is what leads to change in government.
"The more support that they have, the easier it is going to be," Sprague said. "It's people like this that have the energy and momentum to push this and bring it to the lawmakers. This is what will get these laws passed. We will see this come to fruition, I truly believe that, and hopefully sooner rather than later."
Both State Police Captain John Tibbits and Essex County Sheriff's Deputy Bob Rice said that they knew of the dangers, but could not enforce anything against a substance that was legal.
"A lot of the stuff that I am hearing is when it is being found with other substances," Tibbits said. "We are finding that there is also a re-sale economy for these products for those under 18 when they are not allowed to buy the product from the stores, and it is becoming a drug of choice due to its legal status."
"I've gone into house where they have been actively smoking it and there is no recourse for me to take," Rice said.
Tibbits added that, while there was no legal pressure, people could seek to put a financial burden on those who sell the substances.
Vote on this Story by clicking on the Icon