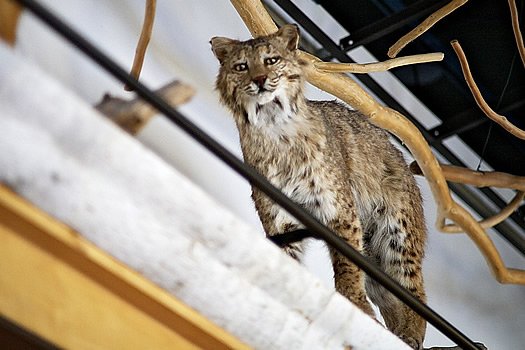 Ask a dedicated whitetail hunter to explain why deer are always taken from the same,'Farthest Lost Runway' where their great grandad, grandad and father all shot their's. Or ask a trapper why he places his sets in a natural funnel between two brooks, or ask a duck hunter why he returns to the trapper familiar section of the big marsh year after year.
They learn from observation, and so do creatures of the wild. Bears have generational trails to food sources such as berry patches or cherry trees, which their cubs learn to follow, and so on and so on. These are just a few of the links in corridors which had been established well before country roads, interstates or even hiking trails intruded on nature's way.
When moose first began to venture into New York state back in the late 1970's, they didn't simply walk across the Champlain Bridge, or take the Essex Ferry. They did what every previous generation of moose had done, they swam across the lake.
Megalinks and corridor restoration efforts are largely a concept foreign to man. The effort does not ask man to, "Build it and they will come," rather it implores, "Don't build it, so they'll have room to come."
Joe Hackett is a guide and sportsman residing in Ray Brook. Contact him at brookside18@adelphia.net.
Vote on this Story by clicking on the Icon