continued — Branch highlighted some of his accomplishments over the past four years as a village trustee, including his work with Trustee Elias "Allie" Pelletieri to move the village offices to the Harrietstown Town Hall earlier this year.
"We are in what I consider our rightful place," Branch said. "We are together with Harrietstown. We're in the Town Hall. We are close to all the services. It's a good thing for us … That's one of the things I'm very proud of."
Branch also said he was "eager to fight" the annexation of the American Management Association land into the village, not that he was against AMA annexation, but that the village would be spending thousands of dollars for the annexation with no guarantee that it would be approved by the town of St. Armand and there was no guarantee that AMA would not move away sometime in the future.
"My record is very clear, in the paper," Branch said. "People know me. I speak my mind. That's the way I was brought up."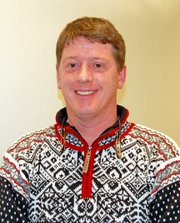 Although Branch said he was committed to running again, he was having second thoughts recently "because my boys are at that age when they play a lot," but his wife convinced him to seek re-election.
"She encouraged me to do this because she thinks I'm making a difference … That's what really convinced me," Branch said. "God bless her. You know what she told me? Behind every good man is a good woman … So, I thank her."
Gillis, a Massachusetts native who moved to the village this past fall from Westchester County, said he put himself through state college and now owns his own business on Academy Street.
"I am pro business, and I believe in as less regulation as possible to promote that business," Gillis said. "I believe in fiscal responsibility. I believe a dollar saved is a dollar earned. It's a dollar more profits, and it's a dollar that you need for that rainy day, because that rainy day always comes."
Vote on this Story by clicking on the Icon