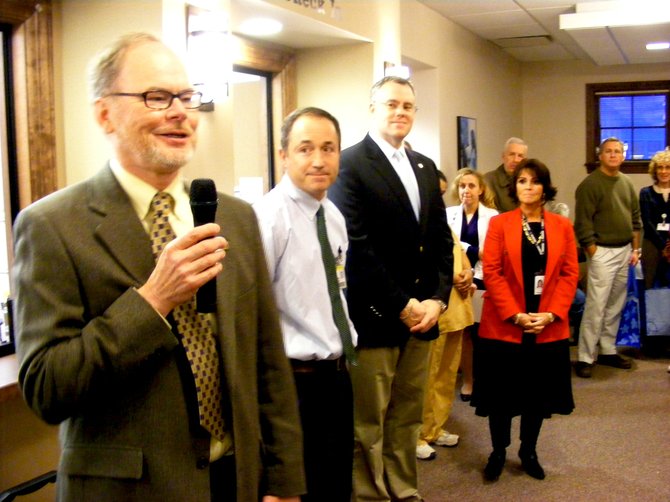 continued — "We have the recession to thank," he said. "We're thrilled to be here."
Rugge said the center would fill the primary health care needs for the foreseeable future. He noted noted that Hudson Headwaters' three health centers in the Glens Falls area were way over-booked, and the new center will speed up non-urgent health services in the Glens Falls metro area.
Dr. William Borgos, a high-school classmate of Dan Stec's, is the medical director at the health center. Joining him will be doctors John Sawyer, Bernardo Villajuan and Suzanne Blood as well as Frances Bollinger and Jennifer Stratton and Graham Atkins. They are joined by physician assistants and nurse-practitioners including Jo-Anne Cooper, Sheryl Salerno, Lynn Keil, Kathy Sabo, and podiatrist Timothy Culliton.
West Mountain Primary Care will be open Monday through Friday, from 8 a.m. to 5 p.m.
Vote on this Story by clicking on the Icon