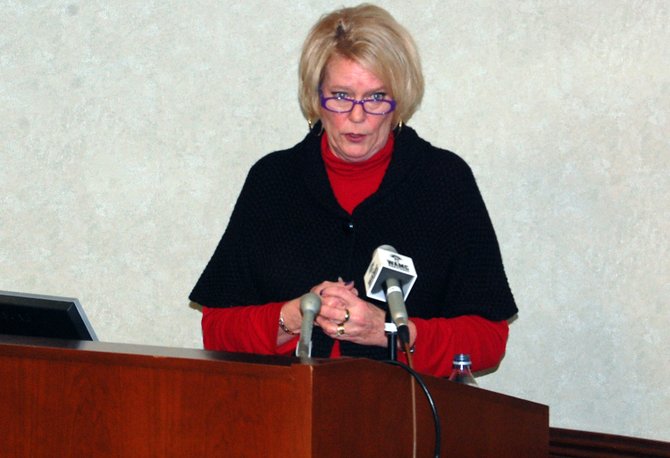 Plattsburgh — It's no longer about tweaking the health care system, says Chandler Ralph, President and CEO of Adirondack Health.
"You have to take a scalpel to services."
She and leaders from CVPH Medical Center and Elizabethtown Community Hospital are uniting to urge elected officials to protect vital services and jobs jeopardized by fiscal cliff and deficit reduction negotiations in Washington, D.C. They are asking the public to join them in urging elected officials to resolve the nation's fiscal challenges without sacrificing health-care services and jobs in the region.
Already, hospitals and nursing homes have endured drastic cuts, and further reductions will undermine their ability to provide the community with access to care.
"I go to D.C. several times a year, and it is difficult to come back feeling anything but impending doom," said Stephens Mundy, President and CEO of CVPH Medical Center. "It doesn't appear they are looking anywhere other than health care, and we will be very much pushed to make very serious decisions."
North Country hospitals and nursing homes have already been forced to contend with $320 million in funding cuts over the next 10 years as part of the Affordable Care Act and other adopted Medicare and Medicaid cuts. Health care reform has further resulted in several hospitals in the region having to implement long-term restructuring plans, including reductions to workforce, in order to continue providing adequate patient centered care to their communities.
Area health care providers in the region say they would be hit with another $432 million in cuts over 10 years by going over the fiscal cliff. In 2013 alone, other Medicare payment policies that have expired or are set to expire represent an additional $11 million in losses for the region's hospitals.
"Each of our organizations has had to deal with these fiscal realities without compromising our commitment to quality care and community need," Ralph said. "Unfortunately, we are feeling increasing pressure to evaluate those services that fill a community need but in the long run are unsustainable.
(Continued on Next Page)
Prev Next
Vote on this Story by clicking on the Icon