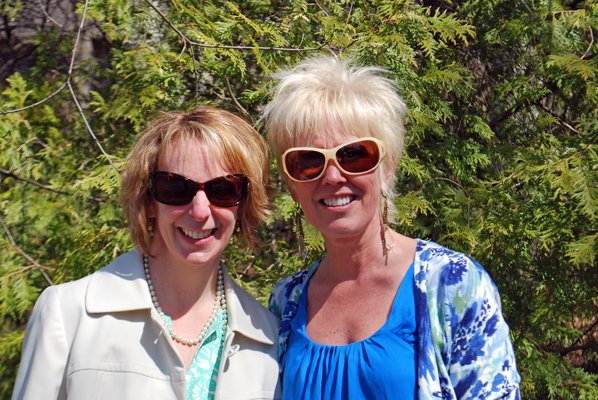 Dear Style & Substance:
The holidays are here and I feel a sense of dread. I used to enjoy the holiday season — it was a wonderful time of year with family and friends. Now, all I can think about is the frantic preparations, the extreme cost and the feeling of either not doing enough or of being unappreciated. Do you have some ideas to make this a better experience?
Our first recommendation would be to "own your feelings" without guilt. This means to really know how and what you do feel by virtually spreading your feelings out on the kitchen table and then taking a look at the who, why and what of the holiday season. There is nothing wrong with really understanding how you feel, especially when you are longing to feel better. This exercise is for you to accomplish alone, and in doing that, no feelings are hurt and your words have time to align with your feelings, rather than just blurting out your dissatisfaction and frustration. We expect that you will be expressing your stress and fears with past years spent in exhaustion, disappointment, rushing and feeling like you have no help. Next, take the typical events (or lack of events) you have hosted or attended and associate past feelings with those as well. You may be surprised at what you find when you set the guilt aside and concentrate on this. It may take a few days to get to the root of your feelings. Remember "when you don't feel it, you don't feel it." It is something that we all experience. This exercise will also help you reconnect to a time when you did enjoy the holiday season and to find those traditions that may have fallen away from your current celebrations.
Next, talk with your family. The point to focus on is that you long to have more meaningful and less frantic times together. If you start early, you may be able to make some significant shifts early in the season. You will be surprised to see that those you love think you love all this stuff, and it has never occurred to them that you have a great deal of stress or foreboding in gearing up for all the festivities. Work on ways to simplify or eliminate events and what might be nice replacement activities by building a schedule that is fun, but with plenty of down time to really just enjoy each other. We have found that families usually like to get in on the planning and they like to be informed ahead of time, as they have other things on their hidden agendas. They may step up and help in the kitchen with a "special dish" assigned to them. You may have to let go of some of the "control" in wanting it to be perfect by graciously accepting the type of help that people can genuinely give. If you regularly get together with friends, use the same idea and work together to create fun without the fuss. You will find that this is on most planners minds, and there is a great sense of relief when together you are seeking new solutions.
(Continued on Next Page)
Prev Next
Vote on this Story by clicking on the Icon