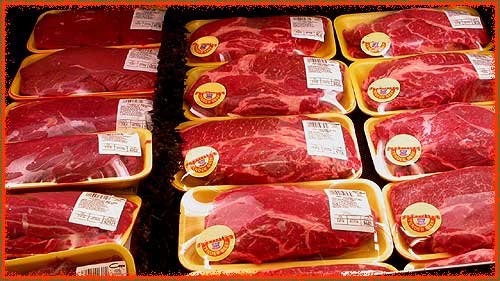 continued — It will be the first U.S. Department of Agriculture-certified meat processing facility inside the Adirondack Park.
Ward praised local, state and federal agencies for their assistance in the project.
"Everyone of these agencies have streamlined their process to assist us," Ward said. "They've held us to all the necessary requirements, but have been very responsive. I've been very pleased."
The APA permit will allow the facility to operate Monday through Friday, 5 a.m. to 5 p.m.

Essex County development officials are pleased with Regional Economic Development Council award.
"Again the North Country has demonstrated a quality need with a direct economic impact while keeping within the region's environmental limits," stated Darren Darrah, chairman of the Essex County Industrial Development Agency. "The North Country Regional Council has done an outstanding job focusing on viable projects that will benefit the region as a whole. Gov. Cuomo and his team should also be praised for recognizing the North Country's unique and extraordinary opportunities."
"When Adirondack Meat Co. approached the Essex County IDA, we knew this was a win-win project for both the company and the region as a whole," he continued. "Providing a state-of-the-art meat processing facility in the North Country has been a need for many years. This new company will not only provide a much needed service, but also entice agricultural operations to start or grow in the North Country."
Carol Calebrese, IDA co-director, agreed.
"The Adirondack Meat Co., a new USDA meat processing facility, will help ensure the safety, reliability and sustainability of the North Country's independent food supply," she said. "It will enhance economic growth and posterity to the region's agriculture heritage by improving the quality, quantity and diversity that will help meet the growing global demand for food, improving the agriculture lands, decrease operation costs and capitalize on the growing food movement."
Vote on this Story by clicking on the Icon