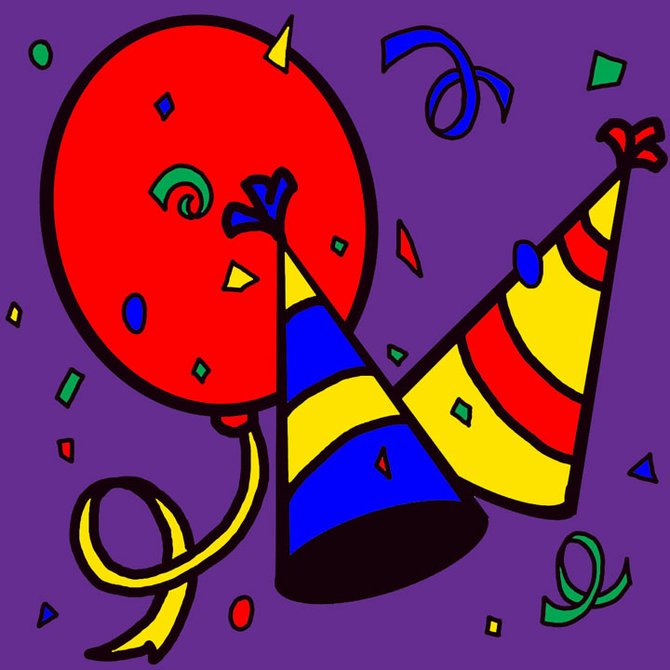 continued — "Yes, I think I will make a resolution this year," he said. "And you can hold me to this. I resolve, that instead of being an armchair quarterback, I am going to make a greater effort to share and be the qualities of gentleness, honor, truthfulness, excellence, peace, patience, faithfulness, joy, love towards my faith, my neighbor and myself. I'm going to listen to others instead of simply waiting to replay. I'm going to work to demonstrate respect and the sacredness of life.
"Yes, I think I will work to 'be the change that I hope to see in the world.'," Hirtle said. "Who knows, I might make a difference in someone's life."
Matt Courtright, executive director of the Ticonderoga Area Chamber of Commerce has a pair of 2013 resolutions.
"My New Year's resolution is actually two things," he said. "One, to stay positive and create a more positive atmosphere in my own life and the community. Positivity is contagious and can benefit everyone.
"In addition, my wife and I are taking part in a weight loss challenge and have loss a significant amount of weight, he said. "We plan to continue to lose weight throughout 2013. We are losing weight to be healthier people and to ensure we are healthy for our daughter."
Beth Hill, executive director of Fort Ticonderoga, is looking for continued success in 2013.
"My first inclination for my 2013 resolutions was to say, 'Just keep doing what began in 2012'," she said. "Perseverance is critical to both personal and professional success. Beyond that though, here are my 2013 resolutions:
"Celebrate success! The beauty in life is the journey to our goals. Each step towards our accomplishments should be a moment to stop, evaluate, and celebrate.
"Love. Spend more time enjoying each and every special moment with family and friends.
"Listen. Spend more time listening than talking. Sometimes passion takes over, but listening is an essential part of a spirit of service."
Moriah Supervisor Tom Scozzafava has a unique resolution.
"My resolution for 2013 is to not make any more resolutions," he said. "I'm 56 years old and have made resolutions for years — I don't think I've ever kept one. Then I punish myself for not keeping my resolutions. I'm done making resolutions."
Vote on this Story by clicking on the Icon