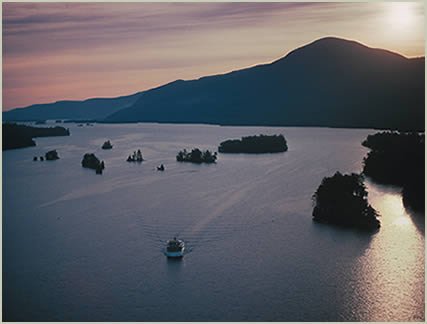 continued — • $400,000 to Hudson Headwaters Health Network for the construction of a new Warrensburg Health Center.
•$300,000 to the town of Chester and the Warren County Soil & Water Conservation District toward their Schroon Lake Watershed Management Plan projects, which include construction of stormwater abatement work, roadside erosion control, and a voluntary on-site wastewater treatment system pump out and water conservation program, plus Eurasian milfoil control.
• $750,000 towards developing the Charles Wood Park — the former Gaslight Village property. The grant is to go to building such features as the children's adventure play area, a skateboard park, signs and walkways — including pedestrian and bicycling connections to Beach Road and the Warren County Bike Path.
• $390,000 to the Lake George Watershed Coalition and Lake George Village for water quality assessment and management of streams, stormwater abatement, and public education concerning septic systems.
• $170,166 to the village of Lake George for new public docks along Beach Road that were destroyed in 2011 by Hurricane Irene.
• $37,500 to the town of Lake George for developing a community and waterfront revitalization strategy — addressing economic development, ecological, tourism and aesthetic issues.
Glens Falls region fares well
• $500,000 to Glens Falls for building a parking garage on Hudson Avenue to augment downtown revitalization. The 450-car garage is to complement a $24 million mixed-use development in the city center.
• $137,201 to the The Hyde Collection to present its 2013 exhibition "Modern Nature: Georgia O'Keeffe & Lake George."
• $100,000 to the area BOCES agency for training unemployed workers for technical manufacturing jobs.
• $184,000 to the city of Glens Falls to prepare plans for Pruyn's Island redevelopment and a design of a waterfront promenade, plus plans for enhancements to the Feeder Canal. The grants also go towards various stormwater abatement projects, to study the possible relocation of the Finch Paper wood yard, to develop new zoning design guidelines, to enhance the Murray St. streetscape, and for a wastewater engineering study focusing on Platt St.
Vote on this Story by clicking on the Icon