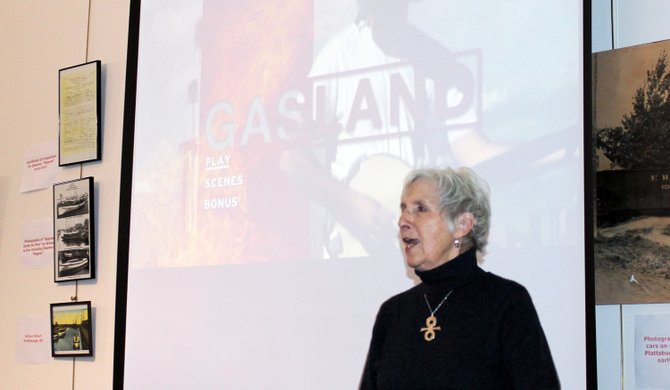 continued — "There isn't another side as far as the environmental thing goes," Henry said. "There will be contamination—some areas will potentially be despoiled from hydrofracturing contamination."
But there is another side of the story that isn't environmental—it's economical.
"The only real plus is the economic side of it, the fact that we'll have natural gas to meet our massive energy consumption needs in the United States, which far exceed energy consumption per capita than anywhere else in the world," Henry said. "Some people will get jobs, and there will be more money coming into the state. That's where New York State has to decide if they want to make that trade-off. Do we want to trade our natural gas resources for money and in effect have some areas suffer contamination as a result of that?"
Henry went on to say that shale is not as porous as other rocks and that hydro fracking is the only way to remove the gas.
But drilling vertically into the shale and injecting liquid horizontally between its layers can act as a lubricant and cause faults to shift, resulting in minor earthquakes, he said.
One of the attendees at the event, Mary-Alice Shevo, has seen Gasland twice, and said she learned a little more the second time around.
Shevo said she would like to see more people become involved in the hydrofracking discussion, and that events like the one at the Plattsburgh Public Library are a good way to get people's attention.
"If we put as much money into wind and solar (energy), over the years we could be doing a lot more," Shevo said. "The fossil fuel industry has really put the kibosh on the development of renewable energy. They have made enough money by wrecking the world. It's time for it to stop."
Vote on this Story by clicking on the Icon