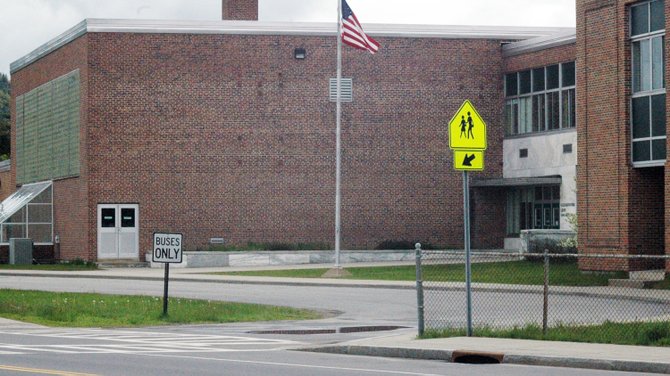 Elizabethtown — School officials around Essex County did their best to make the school day following the Dec. 14 mass homicide at a Connecticut elementary school as normal as possible.
"We think it's important to acknowledge what happened," Superintendent at Elizabethtown-Lewis Central School Scott Osborne said on Monday, Dec. 17.
Just days after the second most deadly school shooting in U.S. history — 20 students and six adults killed at the school — local students and faculty were coming back to their classes wondering why this tragedy happened. They were also stepping up security.
At ELCS, Osbourne said there were school psychologists available for students and faculty who were having a harder time than others. The school was also visited by two state troopers.
"They came and walked around the building and went over our entrances and exits," Osbourne said.
Westport Central School Superintendent John Gallagher said that over the weekend he was in constant contact with Principal Michelle Freidman and other superintendents.
"We all spoke before school started about how to respond to the children's questions," Gallagher said. "Our school, like Sandy Hook Elementary, participate in the same sort of safety drills. The most important thing we have tried to stress to the students is that they are safe and we are watching out for them."
The superintendents from ELCS, Keene Central School, Ausable Valley Central school, Schroon Lake and Willsboro Central School were in constant contact over the weekend to prepare for Monday's classes, Gallagher said.
At Keeseville Elementary, Kevin Hulbert said he and his staff met Monday morning and talked about an approach for the faculty to demonstrate calmness for the sake of their students and community.
AVCS principals throughout the weekend, with the help of Superintendent Paul Savage, made sure the entire district was unified and responsive.
"We all reflected on our future steps to help our local communities feel reassured about the safety of our students," Hulburt said. "In an a.m. meeting and through a memo, I made sure all staff members understood that we must try to keep everyone calm and to we must also be ready to be active listeners." We also put a plan in place to allow students to see our school counselor when needed."
(Continued on Next Page)
Prev Next
Vote on this Story by clicking on the Icon