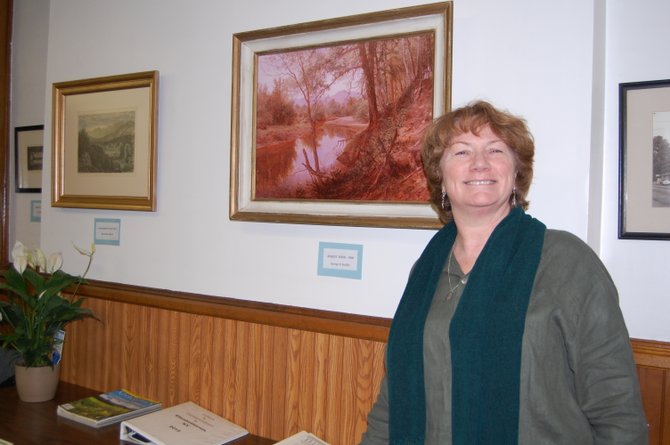 continued — Fenimore also said that he felt he was silenced during the Nov. 8 town board public hearing on the budget.
"It lasted 14 minutes," he stated. "Supervisor Bartley announced to the persons in attendance that no statements regarding specific items in the budget would be allowed. Only general statements would be accepted. This is contrary to the law. I was prepared to point out the various inaccuracies in the budget documents, but the Board ruled that no specific articles of the budget could be discussed. If you had specific questions, a special conference with the supervisor had to be arranged."
"The Public hearing allows the Town Board to listen to the comments from town residents," Bartley said. "The preliminary budget included a written explanation of the general budget items, including the General Fund, Highway Fund and six Special District Funds. I explained that the town budget includes over 300 line items and that anyone with questions about specific lines should come by the Town Hall and I would go over any parts of the budget with them."

Sewer
In another letter addressed to the paper, Fenimore said the town was being sued over payments due to work done on the town's sewer project.
"One of the definitions from Webster's Dictionary defines 'sued' as being petitioned, which means to make a formal written request," he wrote. "A formal written request was received by the town on Aug. 27 from the Sugarman Law Firm, of Syracuse, who represents the sewer project engineers, Barton & Loguidice. A claim in the amount of $154,964 has been made against the town of Elizabethtown and the 'claimant respectfully requests that this claim be allowed and paid within the time provided by law from the date of presentation.'"
"This is not a lawsuit," Bartley responded. "This is a notice of claim. Basically it is a notice of an overdue bill."
Bartley said that she had also spoken with a representative for the comptroller's office on the matter, and that the town was not going to pay the bill until there was an itemized invoice produced by the claimant, Barton and Loguidice.
"Some of these bills have been outstanding since 2009," she said.
Vote on this Story by clicking on the Icon