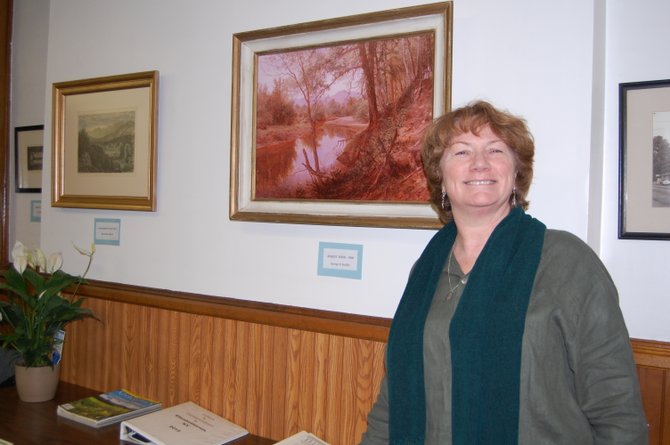 Elizabethtown — Even though he is no longer a member of the town council, Ken Fenimore has kept his eye on Elizabethtown issues.
In a pair of recent letters submitted to The Valley News, Fenimore has attacked the current administration for what he feels are misstatements about the town's 2013 budget and the sewer system project.
"The Elizabethtown Town Council is floundering," he said in a letter that appears in the Dec. 15 edition. "They concentrate on small issues, while the large important things aren't properly resolved, at least not publicly. The sewer project is toast, illegal meetings have occurred, illegal contracts have been issued, the Comprehensive Plan land regulation is upon you, spending is up, taxes exceed the cap, and the budget documents are flawed."
Elizabethtown Supervisor Margaret Bartley responded, stating the budget had been checked by the state comptroller's office.
"The Town Board approved the 2013 town budget on Nov. 20," Bartley said. "On Tuesday, Nov. 27, an auditor from the New York State Comptroller's Office conducted the required budget/tax cap audit on the Elizabethtown 2013 budget. The town's budget came in under the state mandated tax cap for Elizabethtown. The tax cap included a carryover from the previous year. A 6 percent drop in the tax levy, which was approved by the town board in November 2011, created this carryover."
Bartley added that there were errors found in a previous budget.
"The auditor did find two errors in the previous year's tax cap calculation, which had been filed in October 2011 by the previous bookkeeper," she said. "These errors included a $43,021 pension deduction that should not have been taken, as well as a $9,000 overstatement of revenue that the town never received. I corrected these errors in our 2013 tax cap calculation."
Fenimore disagreed.
"There are numerous errors in the budget documents which influence the eventual tax levy percentage of increase, which is wrong and underestimated," he stated, adding, "Bartley states the tax levy increase is under 3.5 percent, but I calculate about 5.5 percent. This exceeds the tax cap and is contrary to the law since no vote was taken to exceed the cap."
(Continued on Next Page)
Prev Next
Vote on this Story by clicking on the Icon