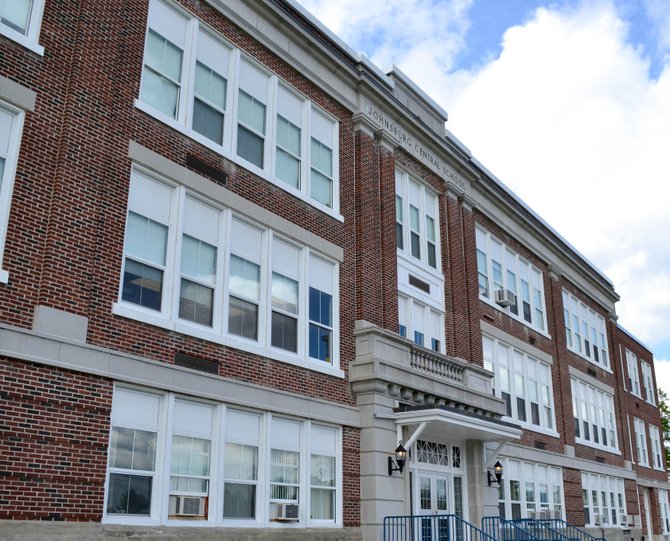 North Creek — During their regular meeting held on Monday, Dec. 10, Johnsburg Central School Board members unanimously approved the Annual Professional Performance Report (APPR) plan that the administration had developed in collaboration with faculty to meet the new state requirements.
The school faculty and the NYS Education Department had already approved the plan.
"This is a fair and good plan," Superintendent Michael Markwica told the board.
Markwica praised the dedication and effort of faculty and invited Debbie Bedard, the chair of the school's APPR Committee, to add her own comments to the board.
"From the first day that we began this process, our goal was to make sure this plan positively impacted student achievement," said Bedard, a first grade teacher and former president of the JCS Teacher's Association. "We never lost sight of that. We also wanted to use what we already do in this school because we already have a lot of awesome things happening here."
Bedard explained that a great deal of effort was put into making sure that the plan was as concise and as easy to use as possible. They put a great deal of thought into how best they could consolidate and integrate materials in order to help teachers achieve their learning goals. The evidence binder they created is so effective and well organized that several other school districts asked to borrow it so they could implement it in their own APPR plans.
"We were able to do this because we have a great faculty and staff here at JCS," Markwica said, adding that the faculty and administration would sit down in June to review what worked, what didn't, and what could be improved for the following year.
The superintendent also informed the board that on the following day, Tuesday Dec. 12, he would be part of a group of school superintendents meeting with Sen. Betty Little (R-Queensbury) to discuss issues relating to unfunded mandates, common core standards, and school aid. He planned to update the board about what was discussed during their next meeting.
(Continued on Next Page)
Prev Next
Vote on this Story by clicking on the Icon