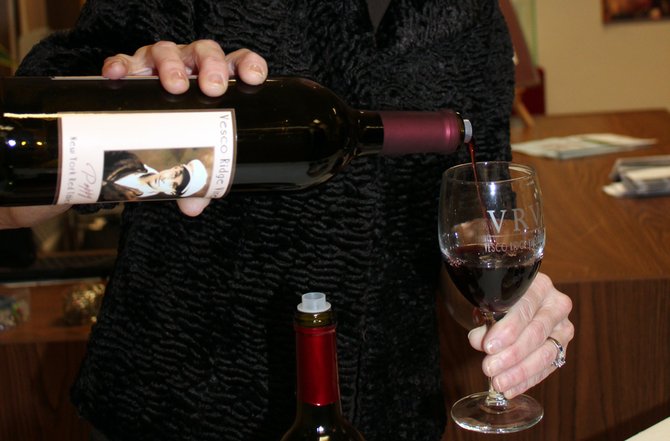 Plattsburgh — Local winemakers are hosting an end-of-season holiday wine tour Dec. 15.
The first-ever event will feature five wineries and one cidery in the Plattsburgh area.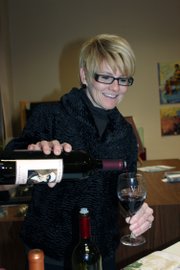 Amazing Grace Vineyard and Winery in Chazy, Hid-In-Pines Vineyard in Morrisonville, Vesco Ridge Vineyards in West Chazy, and the Champlain Wine Company, Everett Orchards and Elf's Farm, Winery and Cidermill, all in Plattsburgh, are participating in the tour.
Debbie Everett, one of the owners of Everett Orchards, said the tasting tour will offer shoppers an opportunity to buy something local this holiday season.
"A lot of people don't know people are making wine and hard cider in the area," Everett said. "This is to educate them about that and give them a chance to taste it, and if they like it they can buy it."
Everett said she would like everyone to enjoy the tour and be safe, so Everett Orchards will be giving away coffee and donuts to designated drivers.
Everett Orchards is the only stop on the tour that exclusively sells hard cider, but it isn't the only one to offer that kind of alcoholic beverage.
Elf's Farm Winery and Cider Mill will also have hard cider tasting, in addition to their red and white wines.
Tom Frey, owner of Elf's, has been in the winemaking business for six years, and said his hard cider is special because it's aged in oak whiskey barrels, which helps it take on a bourbon flavor.
"This hard cider is more like how it was made 200 years ago," Frey said.
Also on hand will be Adirondack Nouveau, a red wine released after this year's harvest of Frey's cold climate Marquette grapes.
Elf's winery was destroyed by a fire on July 30, 2011, and has been slowly recovering ever since.
For Frey, the holiday wine tasting tour is like a prelude to Elf's grand opening, which he hopes will take place in May 2013.
(Continued on Next Page)
Prev Next
Vote on this Story by clicking on the Icon