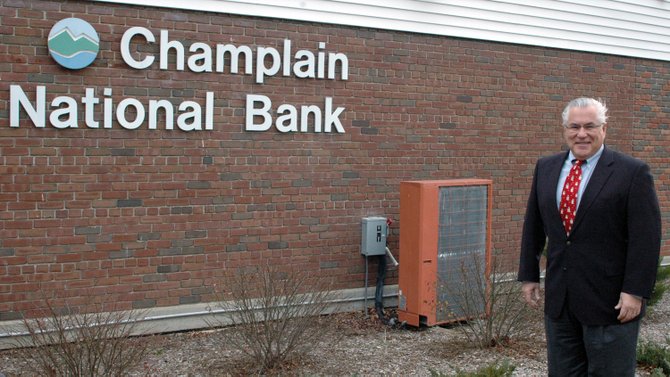 continued — "You have to react to the client or customer and think about if you were them and react in the way you would want to be treated if you were in their shoes and communicate with them appropriately," Cooper said.
Cooper also talked about the services they offered customers in the wake of tropical Storm Irene.
"We were the only bank that came out with a special loan program after Irene," he said. "We responded within weeks and we have had zero delinquencies on those."
Cooper said that community involvement is something that he has noticed throughout his time at CNB.
"The thing that amazes me about this community is that you can reach out to the key people around here and always get a call back," he said. "That, to me, is why this community has not seen a huge swing downward. It's about what is best for the region. You do not see one town against the other if it is for the betterment of the region."
Cooper also has served as the president of the Plattsburgh Rotary Club, where he helped implement a mentorship program through Plattsburgh State.
"We would pair students up with business leaders and let them go from there," Cooper said. "I had three students that came to work with me in the program, and all three got high-profile opportunities down the road."
Cooper said that he plans to return to his roots in western New York upon retirement, but will bring many fond memories of the North Country with him.
"I have truly enjoyed the time here," he said. "It is a great community with people who are always available to lend a hand."
Vote on this Story by clicking on the Icon