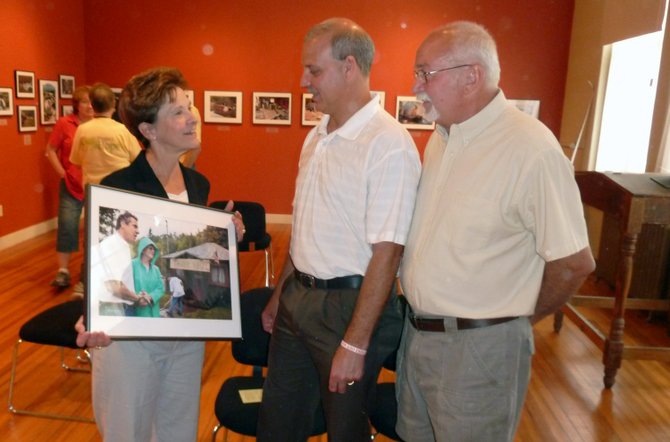 continued — Sayward said that she has been wrapping up her term with trips to Glens Falls and participating in events, but that she was looking forward to taking a trip south with her husband, Kenneth, on Dec. 27.
As she prepared to exit office, Sayward said she hoped she was able to convey a sense of fairness with those she worked with.
"I hope people feel that I was fair and honest in my doing with my constituents," she said. "Our office always had a 24 hour rule to get back to people within those 24 hours."
Sayward also said that she was honest in the political arena as well, showing support across the aisle to Gov. Andrew Cuomo as well as endorsing Congressman Bill Owens in the last election.
"I have never voted straight party lines and I would say that a lot of people have not," she said. "I think that the world is changing and I have not been happy where I have seen some of the candidates have gone too far to the right. I have to be true to myself and true to what I believe in."
Sayward plans to still be active in the Albany arena and will look to serve as a lobbyist in a year, a waiting period mandated by the state.
"I have asked to be on a ot of boards and I don't want to jump into anything," she said. "I want to make sure that I can handle whatever I do. There are a lot of things that we need to do. We need to get all the parties together and make some changes to the state's unit management plan. Getting some of these things on track is one of my main issues."
For now, Sayward plans to work with NYCO for second passage of a land swap deal that would keep the company in business in Willsboro.
Vote on this Story by clicking on the Icon