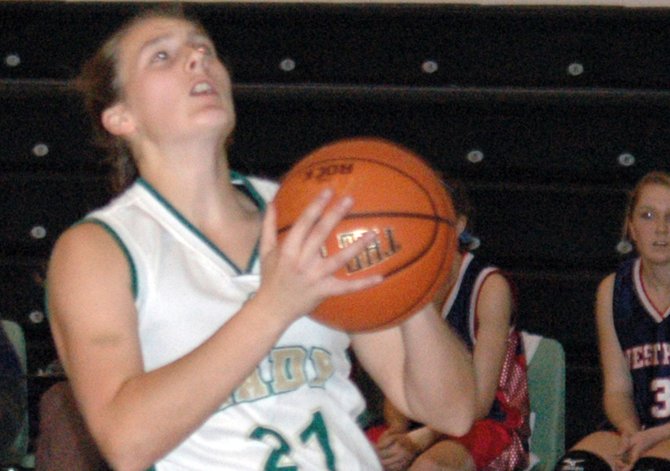 continued — "We know that if we make a mistake on offense, it can be made up for on defense," Brooks said.
"Coach stresses defense every practice," Kylee Cassavaugh said. "Defense will be the key when we play Indian Lake/Long Lake."
The Lions will host the Orange Friday, Dec. 14, with a 5 p.m. tip time. Last season, ELCS dropped both games against them, one in Indian Lake and the other in the sectional finals.
"Defensively, we could have played better games against them last year," Ashline said. "I think that frustration also was a problem for us in the finals."
"They adjusted well in the second half and we were caught off guard," Brooks said.
"We have been working on the mental end of the game, making sure that we do not get too high or too low," Ashline said.
"We need to up-tempo the game against them," Ratliff said. "Their half-court offense is precise. We have to keep the game fast and use our depth as an advantage."
"They were able to stop our break last year," Brooks said. "We need to not let them have time to set up their defense and make sure that we take the open shots that we have. When we played down there, we hit a lot of our shots, we just didn't take enough when they were open."
The team also said they were looking forward to having a home game in what has become the latest Mountain and Valley rivalry.
"We need to go in confident and play strong from start to finish with the home crowd behind us," Ashline said.
"It is a lot better to get the chance to play them here and have the home court," Brooks said.
"These fans have been getting excited and getting behind this team, so having the crowd and support of the community will be big," Ratliff said. "This group always gets energized by our fans, and that is why it means something to us."
Vote on this Story by clicking on the Icon