8
Siblings flee burning house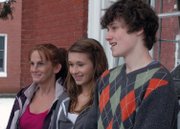 On the morning of Feb. 8, Alex Steele of Westport awoke to a burning house. He acted quickly to make sure that he and his sister, Moira, were able to escape the fire, which engulfed the house.
From the story: "It's very nice, but I happened to be the one that woke up first," Alex Steele said. "Initially, I was not sure what was happening, but the smoke was so thick that I knew something was wrong. I went to her room and slapped her feet like I would any morning, but this was a little more urgent."
"I think that it is lovely that they are honoring him," Moira said.
"It is such a pleasure to be here with this young man and to recognize his actions,' Dan Connell said.
"The community has helped us a lot getting clothes and aid," Alex said. "It has been pretty bizarre and hectic since, but we have made a transition. My friends have been great, and we would not have a lot of things if it were not for our classmates, the faculty and the community."
7
Goodbye, Keeseville?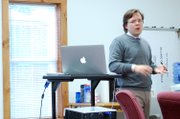 Throughout 2012, a committee of village officials, supervisors from two towns and residents has been pondering the fate of the Keeseville village government, with a vote on the matter set for Jan. 22.
From the story: Mayor Dale Holderman said that he wanted a petition to come forward, which allows the dissolution plan to come under permissive referendum.
"The reason we wanted a petition to come in is because it gives the residents a chance for a second vote," Holderman said. "It was never our intent not to have a vote. We wanted to give them the chance to have the total say."
Holderman, who has stated his opposition to dissolution, said that he was happy that the dissolution committee process was coming to an end and that he felt it was an important part of the process.
Vote on this Story by clicking on the Icon