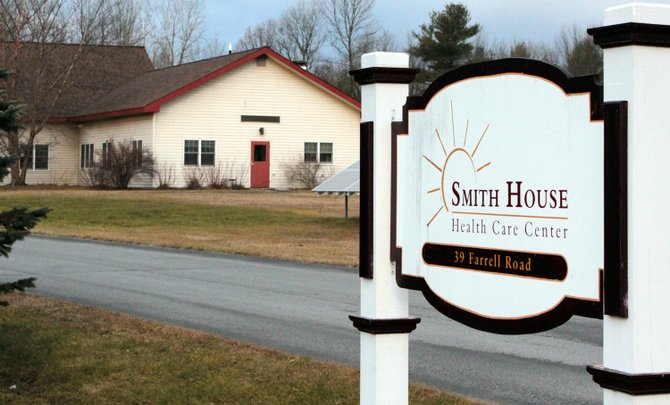 continued — "We had been victimized by our size in the current health environment," Muller said. "Insurance companies reimburse facilities different for the same procedures, and it is based on your muscle in the system and the Smith House alone did not have the muscle."
Muller said that the board had looked at several options to keep the Smith House in business.
"We felt that this was the right one, and we are now certain that we did choose the right one in ECH," he said. "This is an administrative change, not a change in the health care that is provided."
"It is certainly unfortunate to see a facility like the Smith House go through what they did," Boula said. "But this will help us continue to put primary health facilities in the local communities and have them keep the same staff."
The staff at the Smith House will remain the same, something that Smith House board secretary Win Belanger said was always a main concern among customers.
"I have been working on this for two years, and the first question I am always asked is if there will be more people changing," Belanger said. "We are so stable with the people that are there now, and they have all actually been on the ECH payroll over the past two years. You are going to see the same person at the front desk, receive care from the same doctor and have your blood drawn by the same nurse."
"The two organizations have worked together for a long time, and this kind of makes it official with the purchase," community relations director Jane Hooper said. "The purchase of the Smith House serves the communities of Willsboro and Essex because the people who use this facility will continue to receive the same care from the same people seemlessly."
Vote on this Story by clicking on the Icon