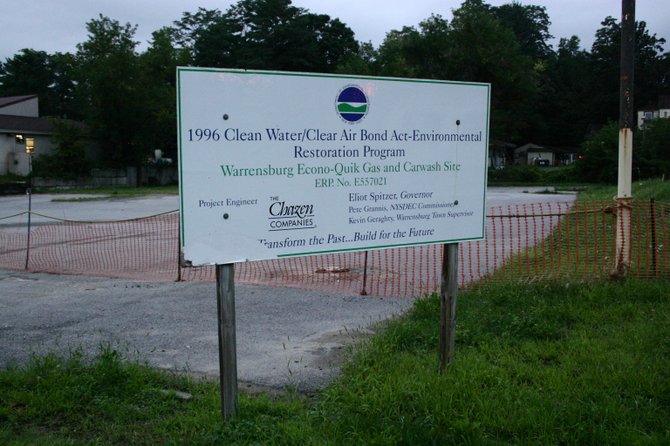 continued — • Approved payment of $608 to the Warrensburgh Historical Society, drawn from Occupancy Tax Funds, for a newspaper advertisement.
• Agreed to pay $2,727 to Warrensburgh Beautification for advertising and spring flowering bulbs.
• Authorized paying $2,000 for a town ski program at Gore Mountain.
• Announced that the new town website is up and running, and that local businesses can obtain a link on the site to promote their respective businesses.
• Heard that on May 19, a bicycle rally based in Chestertown, with 100 bike riders, has Warrensburg as one of its primary stops. The event is to feature a theme of fighting the global war on terrorism.
• Heard that a contest was launched to develop a new town logo designed. Entries are now now being accepted at the town hall, or through the town website. The artist of the chosen entry is to win goods and services donated by local businesses.
• Learned from from local history museum director Steve Parisi that the museum is developing an audio tour for exhibits, to be playable through visitors' cell phones. He also said that the Warrensburgh Historical Society was seeking to obtain one of the turbines used in the 1800s to harness water power for a local riverside mill.
• Were informed that most residents taking trash to the landfill are now segregating plastic materials for recycling. The first load of recyclable plastic transported recently for recycling earned the town $128 – plus the avoided cost of disposal, town board member Linda Baker Marcella said.
"In the long run, this will benefit everybody," said Marcella, who has spearheaded expansion of recycling in town. Sandi Parisi asked if such conservation efforts could be expanded to include composting leaves and lawn clippings. Supervisor Geraghty said the idea would be explored.
Vote on this Story by clicking on the Icon