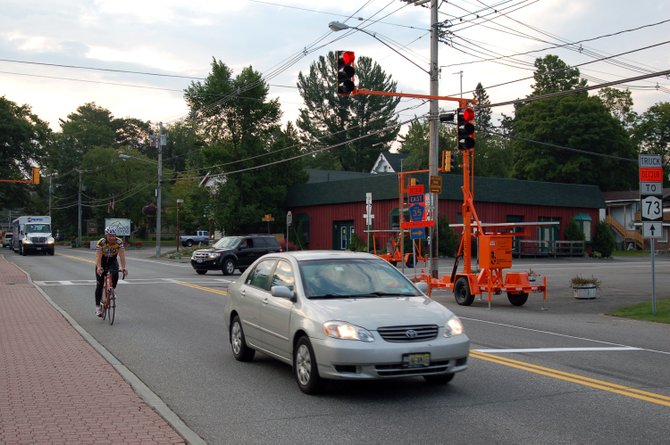 While the Republicans had already picked Warren County Chairman Dan Stec as their candidate to replace fellow GOP member Sayward, the Dems were left to scramble, eventually coming together to back Glens Falls lawyer Dennis Tarantino. Stec, backed by Sayward, ended up winning the election.
Saranac Lake shooting
Police arrested the victim, 55-year-old man William J. Martin of Saranac Lake, and claimed he was also the triggerman of a shooting late last month. Martin was charged with third-degree falsely reporting an incident and making a punishable false statement. Village Police Chief Bruce Nason said several sources who knew Martin helped them determine that the gun used in the crime, a .22 caliber rifle, which police found under the train trestle where Martin was shot, belonged to Martin. The charges stem from a Nov. 20 incident in which Martin called police at 6:45 p.m. and reported he had been robbed and shot by two white males wearing dark-colored parkas on the train trestle near Pine Street and Broadway.

Local leaders pass
Two former heads of the Essex County Board of Supervisors died recently, as Matthew B. Clark Jr., 85, died on Friday, Nov. 23, at his home in Lake Placid; while Joyce Morency passed away Monday, Dec. 3, in Potsdam.
Clark served the town of North Elba as the town clerk from 1954 until 1981, when he ran and won election to the position of town supervisor. He was the chairman of the Essex County Board of Supervisors from 1990 to 1991.
Morency had been supervisor for the town since her election in 1981, only the second female to be elected to the position, following Mildred Dobie of North Hudson in 1980. She built up a long list of county accomplishments, serving as county Republican Party chair, budget liaison, vice chair and chair in 1994-95, the first woman to hold the position.
Vote on this Story by clicking on the Icon