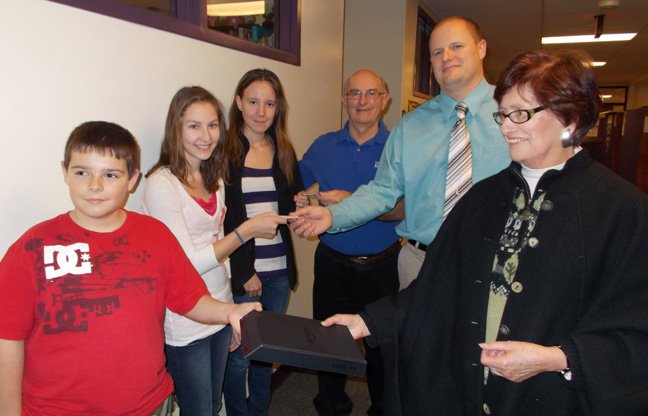 continued — "This will take care of a big part of the trip," Lang said. "We're thankful for the opportunity to help the committee and raise some money."
The money, while welcome, is not the reason students are participating, explained Lang.
"It's really a community service project," Lang said. "The money is great, but we want our students involved in the community. This is a wonderful opportunity to be part of an important celebration."
Lucas Grinnell led all students by selling 104 calendars. He received a Kindle Fire for his efforts.
Jessica Bruce was the second best salesperson and received a $100 gift card donated by Wal-Mart. Sierra Stacy was third and earned a $50 gift card donated by Dunkin Donuts.
Vote on this Story by clicking on the Icon