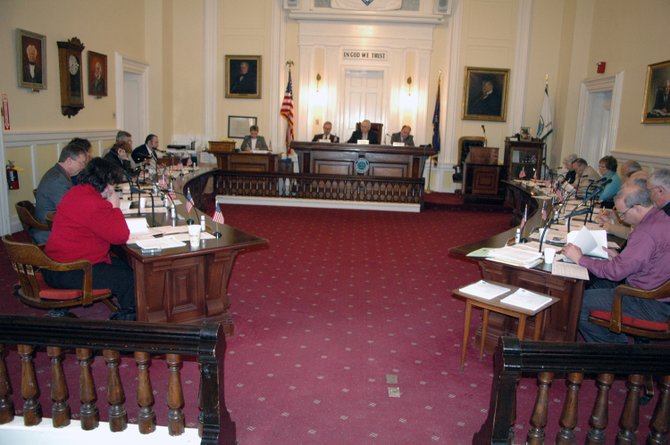 continued — "This economy has not been very good for the small lodging properties," Balzac said. "We have to work very hard at filling rooms, and I think what we're finding is that people on the lower end are having to really think hard about spending the money. Two percent is just going to add to the cost."
Balzac asked the board to consider only raising the bed tax on those rooms priced at $150 or more per night.
Also hotly debated was the $2.8 million from the Federal Emergency Management Agency for repairs made in the aftermath of tropical storm Irene and the 2011 spring floods.
Scozzafava put a resolution in front of the board, which passed, to use the money to help lower the tax levy.
Essex County Manager Daniel Palmer explained that the county has an obligation to repay the fund balance money once it is returned from FEMA.
"We set up a capital project to cover the FEMA cost," Palmer said. "We transferred money from our existing fund balance into the capital project, which became the funding for the capital project. That money has been spent, and it has not been returned, but when it does, it will be used to repay the fund balance that we took out."

Palmer has spoken against using an excess in fund balance money to balance the budget.
With the resolution passed, the FEMA money has been folded into the current budget proposal, in addition to about $4.5 million more in fund balance.
The board also passed a resolution to institute a county-wide hiring freeze
Other resolutions passed will lower department head raises to 2 percent and elected officials, with the exception of the board of supervisors, who voted against giving themselves a raise, will remain at a 3 percent salary increase.

The county board also passed a resolution to reject $52,273 in funding increase requests to contract agencies and to decrease the Social Services budget by $33,681 and the Department of Public Works budget by $149,000.
New County Coroner Francis Whitelaw was also sworn in.
Vote on this Story by clicking on the Icon