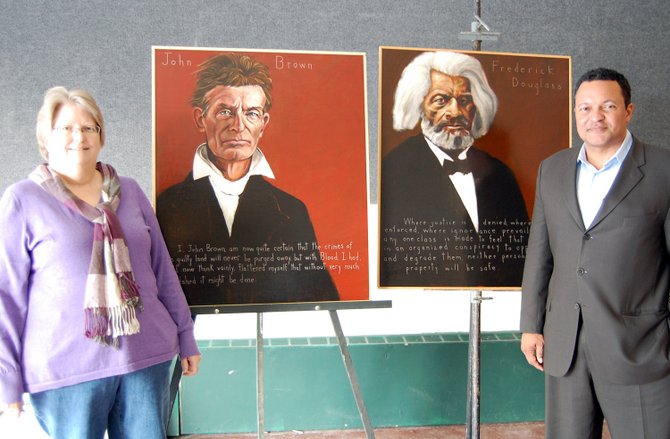 continued — The Brown heritage had been something Mecoy and her family didn't embrace, either.
"We didn't discuss it, I didn't know I was related (to John Brown) until I was 16 and a historian told me," Mecoy said. "The only thing I knew about John Brown when I was 16 was he was the crazy guy that started the Civil War because that's what my history books said. It was never something people in my family proudly raved bout."
Mecoy and Morris said though they didn't think this is where they would go with their lives, they feel it's the Brown and Douglass genes that have helped create momentum for their continuation of their ancestors work.
Morris said, "this is wonderful and I can't imagine our ancestors would have imagined when they last saw each other that their descendents, all these years later would meet, together, right down the road from John Brown's Farm and I think it's pretty......"
"Kind of poignant," Mecoy said.
"I'm sure when Frederick Douglas died he thought slavery was over and here we are still doing the work today," Morris said.
"Theres still a lot more work to do and we're working on it," Mecoy said.

Alice Keesey Mecoy and Kenneth B Morris Jr. stand next to Robert Shetterly's portraits of their great-great-great grandfathers; Frederick Douglass and John Brown.
Vote on this Story by clicking on the Icon