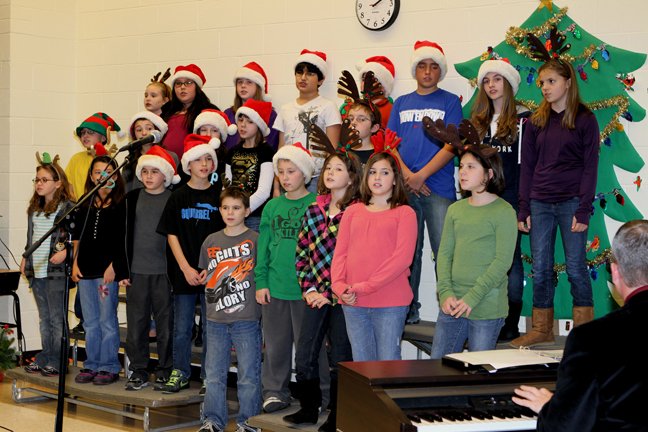 continued — Students will perform at the Burleigh Luncheonette 5 to 5:30 p.m.; at Rathbun Jewelry and the chamber office 5:30 to 6 p.m.; outside the Burleigh Luncheonette and at the Country Florist 6 to 6:30 p.m.; and at Sugar and Spice and the Ti Art Gallery 6:30 to 7 p.m.
"We are truly delighted to showcase the Ticonderoga music department collaborating with the chamber in support of the community and our local businesses," said Matthew Courtright, chamber executive director. "Thank you so much again."
The "Shopping & Dining Night" is part of the third annual North Country Christmas in Ticonderoga, sponsored by the Ticonderoga Area Chamber of Commerce. The 2012 event started Nov. 30 and concludes Dec. 9.
For more information go online at www.ticonderogany.com or call the chamber at 585-6619.
Vote on this Story by clicking on the Icon