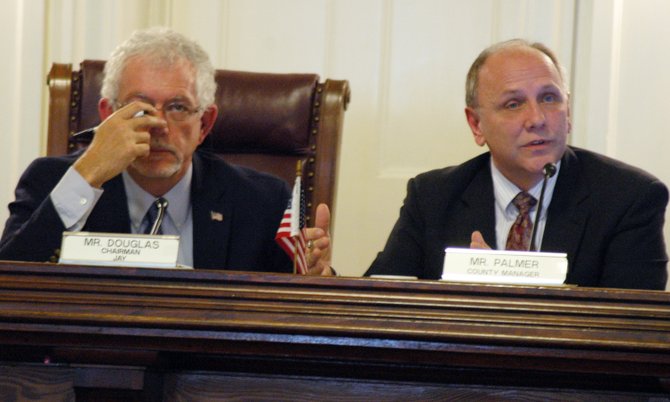 Elizabethtown — Essex County Manager Daniel Palmer abruptly announced his retirement Dec. 3, and did not pull any punches when asked why.
"It ultimately came down to the direction that the board chose to go as it relates to the budget and the years ahead," Palmer said. "That direction is not something that I can support and live with. The decision I made is based strictly on my personal integrity."
Palmer, who has served as the county manager since August of 2008, said he was concerned that the Board of Supervisors decided to use $2.8 million in reimbursement money from the Federal Emergency Management Agency (FEMA) to help lower the 2013 tax levy from a 26.8 percent increase to 2.6 percent.
"You can call it FEMA revenue, you can call it whatever you want, it's fund balance," Palmer said. "I always said that if this became an adversarial relationship with the board and I was not accomplishing what I needed to, then I was not going to continue."
Palmer, who also served as the IT manager for the county, will retire effective Jan. 1, as will his wife, Deborah, who serves as Clerk to the Board of Supervisors.
"I spoke with Dan this morning and wished him the best," County Chairman and Jay Supervisor Randy Douglas said. "Dan and Deb have over 40 years of service to the county. They have been very dedicated public servants."
Douglas said he disagreed with Palmer's assessment of the use of the FEMA funding.
"It's unfortunate that Dan feels that this is not a good direction but this is something that we have to work through," Douglas said. "The FEMA funding is money that we spent that we are waiting to be reimbursed for. I feel that it should be used to offset the tax levy, not to build up the fund balance, so I disagree with that."
(Continued on Next Page)
Prev Next
Vote on this Story by clicking on the Icon