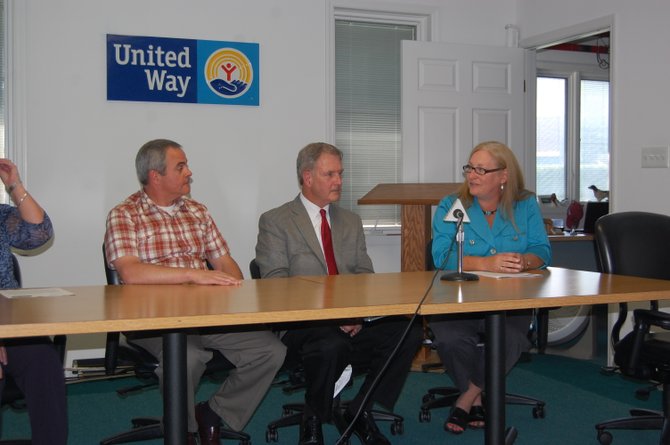 "We want to get a little over 7,000 new volunteers per year for our region," said Kathy Snow, director of development for the United Way of the Adirondack Region.
That is important as New York currently ranks 51st in the nation in volunteerism, though part of that is due to the lack of data collection.
The new site will also generate a report detailing volunteer hours and number of volunteers, something that will be useful when writing grants.
Statewide, the sites aim to inspire 1 million new volunteers in three years.
"That is one effort to reduce the myth," said Hillarie Logan-Dechene, director of philanthropy at the Wild Center in Tupper Lake.
The new site is a great way to celebrate volunteerism, said United Way of the Adirondack Region Executive Director John Barnardi. "We know volunteerism is alive and well in New York, and while we will collect data, the heart of it is to celebrate volunteerism."
Vote on this Story by clicking on the Icon