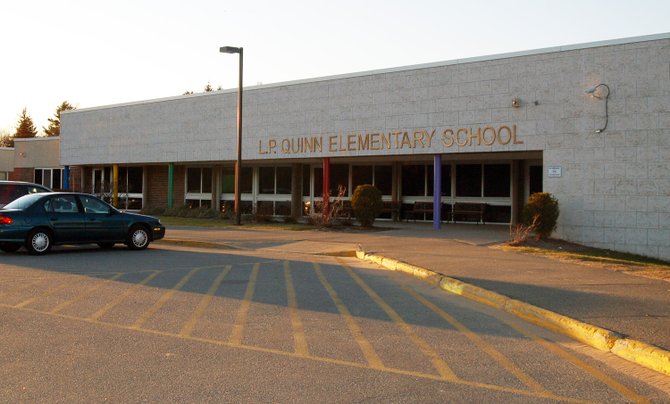 continued — "We've sort of crushed them together toward the same goal of research," McGowan said, adding that the educational goal is not just computer literacy or determining valid sources on the Internet. "There's a real push to create a generation of students graduating from Tupper Lake from kindergarten on, from the minute they have the first computer class and the first library class, to develop a generation of researchers basically. That's what we're doing, and that's actually happening in both buildings."
To further apply this educational philosophy, Tupper Lake has developed new electives for students to earn their "research methods" credit for graduation. Not only is research embedded into standard courses, such as English and math, new courses have been created, such as "genocide" in the social studies department and "sports statistics" in the math department.
State standards
The New York State Education Department this year is requiring a number of new mandates that school districts must follow in order to improve teaching and learning standards. Mandates from the Dignity for All Students Act, the Common Core standards, and the state's new Annual Professional Performance Review Law (teacher evaluations) have changed the landscape of education for the educators and administrators.
"It's a tremendous, tremendous burden on the schools this year," McGowan said. "We're going to be spending more time on things like that than we ever have before. And I think the outcomes will be worthwhile, but it happened too quickly ... It was 10 inches of water through a 2-inch pipe."
Although the school district already has a program for documenting and addressing bullying issues, the Dignity for all Students Act is being formalized throughout the state. Signed into law on Sept. 13, 2010, it took effect on July 1 of this year. It was designed to provide students "with a safe and supportive environment free from discrimination, intimidation, taunting, harassment, and bullying on school property, a school bus and/or at a school function."
And the all districts' teacher evaluation programs must be approved by the state Education Department. That's an ongoing process right now.
Asked if all the state mandates are time consuming and burdensome, McGowan said, "I think that would be an understatement, certainly where the teacher evaluation process is concerned. It's overwhelming. It will overwhelm the administrative offices, and other things will cease to happen as a result of it. We don't know what those things are yet."
Vote on this Story by clicking on the Icon